Jamaica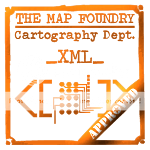 Version 32
Version 25 with neutrals
Original Start Image.
Why? There are no "J"s in the Alpha listing for maps on the site.
No longer 20 terts, now 42 with pirates and colonials thrown in the mix battling for the resources.
Nice!!

1. The number of territories currently on the map.
As of Version 3, there are now 42 terts.
2. The number of continents. (If this makes sense for your map)
As of version 3. there are no continents but each player will start as a pirate or colonial and battle theri way on-shore to control Jamaica.
3. Descriptions of any unique features or areas.
History
As of version 21b, It is my intention to try to get the pirates and routes more in line with historical facts, that occured before the earthquake of 1692 which destroyed Port Royal, and much of the acitivty moved to Kingston.
Spanish Settlement
The Spanish first colonised Jamaica on the north side of the island before establihsing settlements at Spanish Town.
To this extent, Spain still colonises Montego Bay, but St Anne's Bay has ben changed to Sevilla la Nueva - the name of the ifrst spanish setttlement in that region.
British Settlement
After 1655, spain was kicked out and the British took over rule of island from Pport Royal at Fort Charles, and had several forts around the island to ward off attacks from pirates and other colonists during the various Wars that raged between European powers at various stages.
The forts that have been used as part of the sea route assault paths are:
Fort Charlotte - Havover (Lucea)
Fort Dundas - Rio Bueano
Fort Small - Galleon Harbour
Fort Morant - Morant Bay
Pirates & Starters
1. Henry Morgan has been moved down to have a home port of Fort Charles, because after his stint buccaneering for the British in other waters, he settled and became Govennor of Jamaica.
2. Dutch Pirate Blauvelt replaces Henry Morgan with base at Black River.
3. Calico Jack position was moved to Negril, because it was here that he was captured by the British before being hanged in Port Royal. (Effectively this would make his capture at Negril the end of his line in gameplay, so i beleive it is appropriate). From research he never plied the waters off Jamaica as a pirate but spent more time wandering around Tortuga and the Caribbean.
NB. Blackbeard was never in Jamaican waters either, so he is gone historically and replaced with the Portuguese Pirate - Mota who apparently raided the Jamaican coast regularly.
4 & 5. Spain has been given two names to colonise, so that they can assualt each other (rivalry) between Explorer and Governors. I wanted to include a colony at Spanish Town but there is no room.
6. Pirate Rivero Corsar for Spain also assualted the north coast frequently in the early days.
7. The French are still in with Pirate Hamlin, establishment of colonies was unsuccesful, Hamlin appears to have been the pirate that operated from these waters.