Official bigWham Avatar Selection
Brought to you by the Community Team
.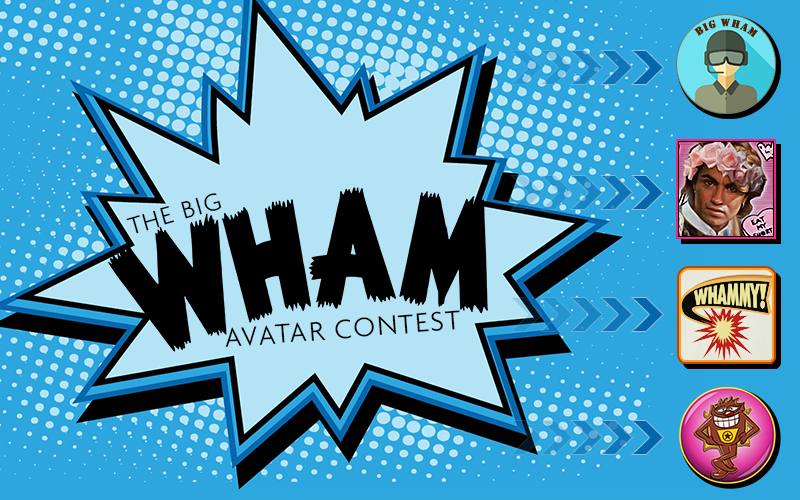 The CC community demands bigWham to chose an avatar
RULES:
Entries may be no larger than 100x100 pixels.
Maximum File Size of 16MB.
Images can be either created by you or found off the internet as with most avatars.
Upload to your favorite image sharing website and generate a link (I suggest imgur for those who do not have a favorite). The link must work in its submitted form as an avatar to be a valid entry.
PM entries to me, CatchersMitt14.
Maximum of

THREE

entries per player. If you submit more than three entries, the first three I receive will be the ones that count.
If there are

more than fifteen total entries

, the selections will be done in a bracket style contest.
If there are

less than fifteen total entries

, the selection will be done in a public, popular vote.
If I receive the same image entry from more than one player, the person who submitted first will be given the credit for the entry.
Images EBConquer used in the banner for this event are not valid submissions.
Deadline is CCT: 2017-09-13 23:59:59
PRIZES:
1st:

+
+ 750 Credits + bigWham wears your avatar for a week
2nd:
+ 500 Credits
3rd:
+
+ 300 Credits
4th:
+ 200 Credits



to betiko for starting this movement!



to riskllama for not dropping the topic or letting us forget about it.
NOTES:
Any issues will be solved by me, CatchersMitt14, and my word is final.
Any attempt to de-rail or manipulate this event will not be looked upon favorably.
Site and forum rules apply to all entries.