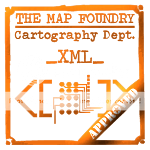 <--

Ok here's a map of the
Nordic Countries!
Big thanks to:
The.Killing.44, Isaiah40, Industrial Helix, MrBenn, Eyestone, Snufkin, Alstergren, Peter Gibbons, Ender516, Evil_DIMwit, all the other foundry mods and also to the whole Foundry Community for helping me make this map into what it is today. I wanted to add thanks to you into the map, but the list grew so long so I decided to post this on the first page of the thread instead.
Current feedback/comment requests:
- does this map go to beta soon?
Latest versions
Updated images - upload these please
large:
http://img101.imageshack.us/img101/2039 ... opev60.png
small:
http://img85.imageshack.us/img85/9930/n ... 0small.png
Latest XML
XML file:
http://h1.ripway.com/ndread/nordic_xml_9.xml
Latest images, version 60
60 - for upload
large:
small:
59a
large
small
Gameplay specifics
62 territories on 9 bonus zones (3 superzones). Of the territories, 57 are regular, 5 are capitals with autodeploy. The regular territories start as normal, the capitals start as neutrals, with 3 neutral troops each...
Of the 57 regular territories, the 9 that border capitals will be coded as starting positions. This will prevent players from getting an unfair advantage by dropping next to capitals. Everyone will have equal chance to grab the capitals.
To-do list:
Nothing at the moment. Waiting for map to be beta tested.
Map ownership / copyright
The author retains copyright on their work, and gives Conquer Club permission to use the imagery free of charge, for as long as Conquer Club sees fit on the Conquer Club website. Conquer Club cannot sell, lease, or lend the right to use the images to anyone else. The author swears that their map is their own work, or a legal derivative work and by submitting it, do hereby claim all responsibility for that being true.


signed:
natty_dread