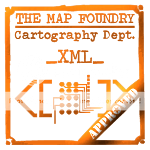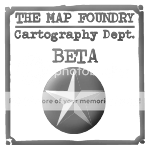 small with 88s:
small no numbers:
supersize no numbers:
Map Name:
Cuban Missile Crisis
Mapmaker(s):
Ace Rimmer & t-o-m, XML by victor sullivan
Map Size:
75 territories, 31 start neutral (44 territories dropped) (MAGIC NUMBER)
Your aims/design style:
A map of this time in the Cold War, when nuclear war was closer than ever before (and hopefully the closest that it ever will be).
Uniqueness:
Some straightforward bonuses, most are not standard type. Some bonuses that give you extra depending on what you hold (the "operations" on the map). Some bombarding. (Hopeful) nuclear strike negative bonus
Relevant Experience:
ex member of TeamCC, haven't left anything unfinished and don't plan on it. Attempting to give up my CC addiction but it's not working.
What else do you want to know?
outstanding issues/todo list:
1. Graphics stamp
2. Beta stamp
3. Quenched stamp
previous versions
V36:
http://i603.photobucket.com/albums/tt115/amynjakefamily/CC/CubanMissileCrisis36.png
V34:
http://i603.photobucket.com/albums/tt115/amynjakefamily/CC/CubanMissileCrisis34.png
V25:
http://i603.photobucket.com/albums/tt115/amynjakefamily/CC/CubanMissileCrisis25.png
V22:
http://i603.photobucket.com/albums/tt115/amynjakefamily/CC/CubanMissileCrisis22.png
V20:
http://i603.photobucket.com/albums/tt115/amynjakefamily/CC/CubanMissileCrisis20.png
V18:
http://i603.photobucket.com/albums/tt115/amynjakefamily/CC/CubanMissileCrisis18.png
V17:
http://i603.photobucket.com/albums/tt115/amynjakefamily/CC/CubanMissileCrisis17.png
V16:
http://i603.photobucket.com/albums/tt115/amynjakefamily/CC/CubanMissileCrisis16.png
V13:
http://i603.photobucket.com/albums/tt115/amynjakefamily/CC/CubanMissileCrisis13.png
V12:
http://i603.photobucket.com/albums/tt115/amynjakefamily/CC/CubanMissileCrisis12.png
V11:
http://i603.photobucket.com/albums/tt115/amynjakefamily/CubanMissileCrisis11.png