Age of Realms - Trilogy
after talking with gimil and helping him on his feudal wars map we decided to take it to the next level and create a trilogy. in this thread you'll find the first chapter.
Poll Result
Do you like the idea?
Yes 79% [ 79 ]
No 21% [ 21 ]
Total Votes : 100
Age of Realms - Chapter 1: Age of Might
Background Story
In a place of fantasy in a time of uncertainty 6 nobles fight for supremacy. like true leaders they must not only prove their strength in battle but also their wisdom in ruling their kingdom. without the support of peasant villages and the income from trading resources even the most skillful warrior is worthless.
so annex villages and supply them with goods and you shall be the next king. remember a leader without followers is nothing.
Gameplay
there are no continents. the bonuses are as follows:
+5 castle
+1 castle + any village
+1 village + resource pair
+2 castle + resource pair
*probably +1 for the temple
*probably altered troop revenue for number of terits. i'm thinking 1 troop for every 6 terits.
Number of territories
not yet defined. i have made the terits only in the lower island and if i make them the same there will be around 130-150 total terits. i want to get some feedback first to see if that number is ok.
edit// 134 terits.
Miscellaneous comments
all 3 chapters will take place on the same map. but with heavy modifications. all the maps will be linked not only by the story but also by graphic elements. for example you see a temple on the smallest island. that temple does not yet have a role in chapter 1 but it will be very important in chapter 2.
V25 Small
V25 Large
V24 large
V24 small
V23 Small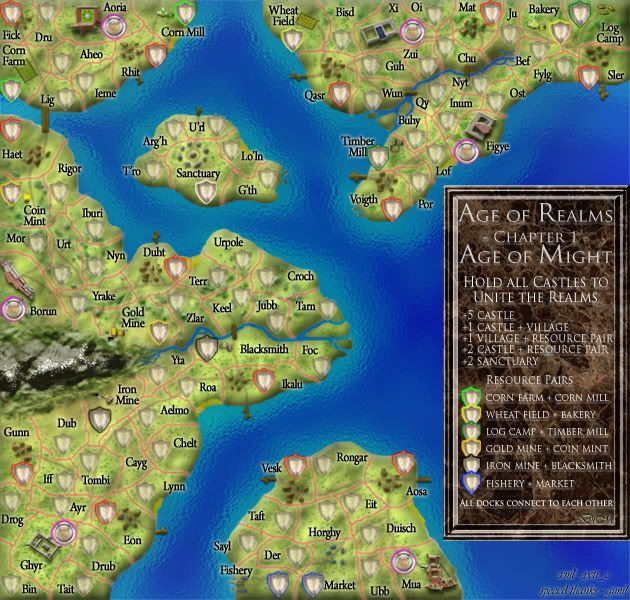 V23 Large
V22- large
V22- small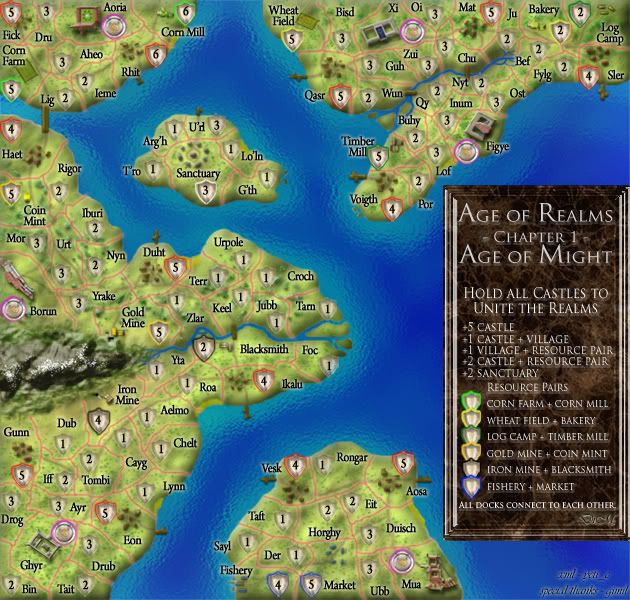 V21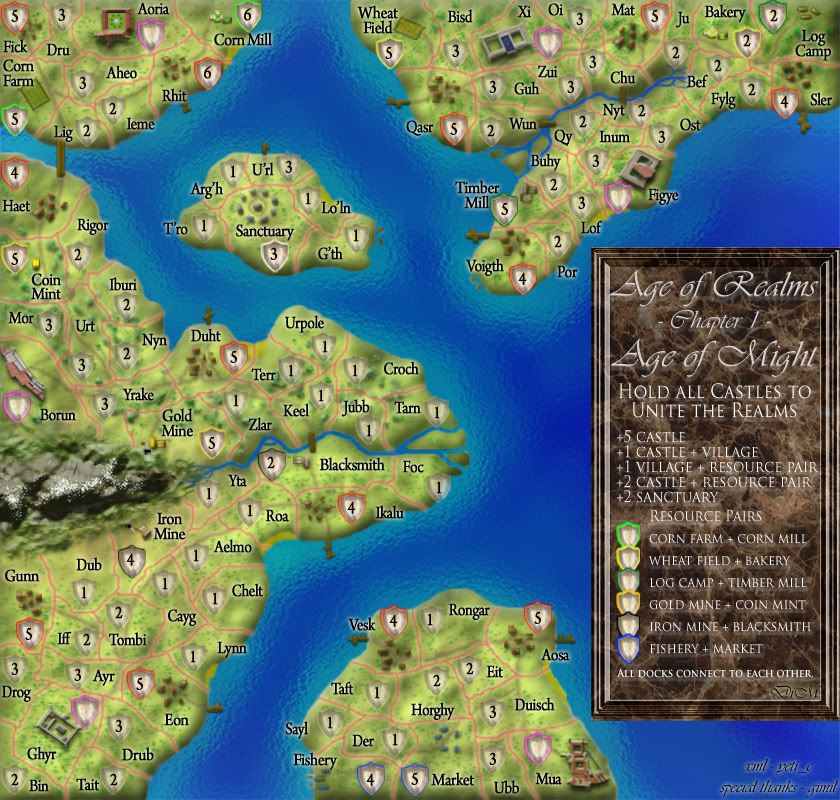 V20
V19
V17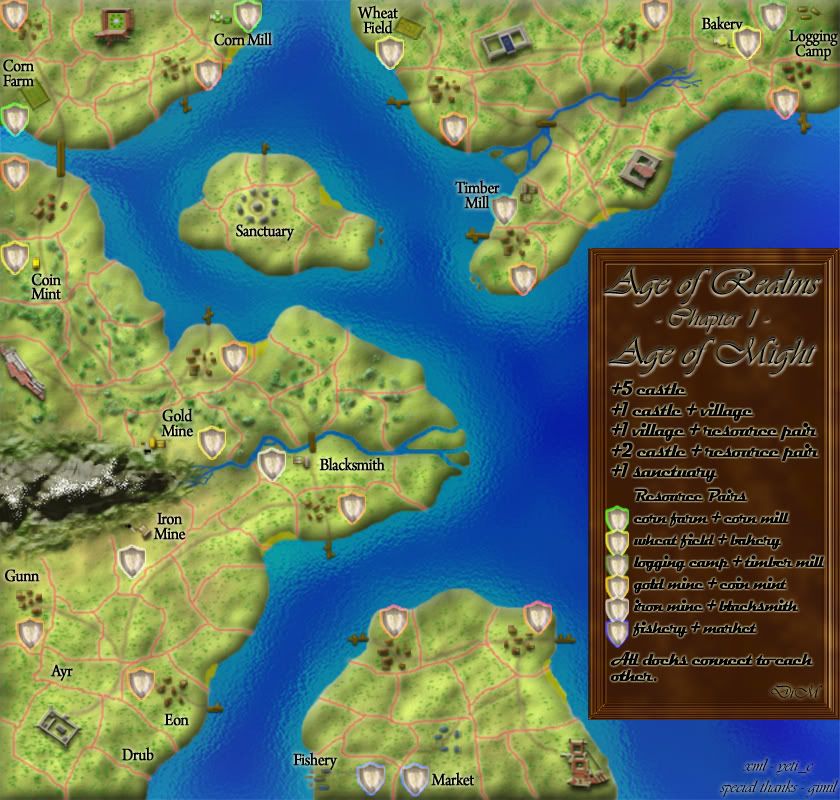 V15
V14
V13
V11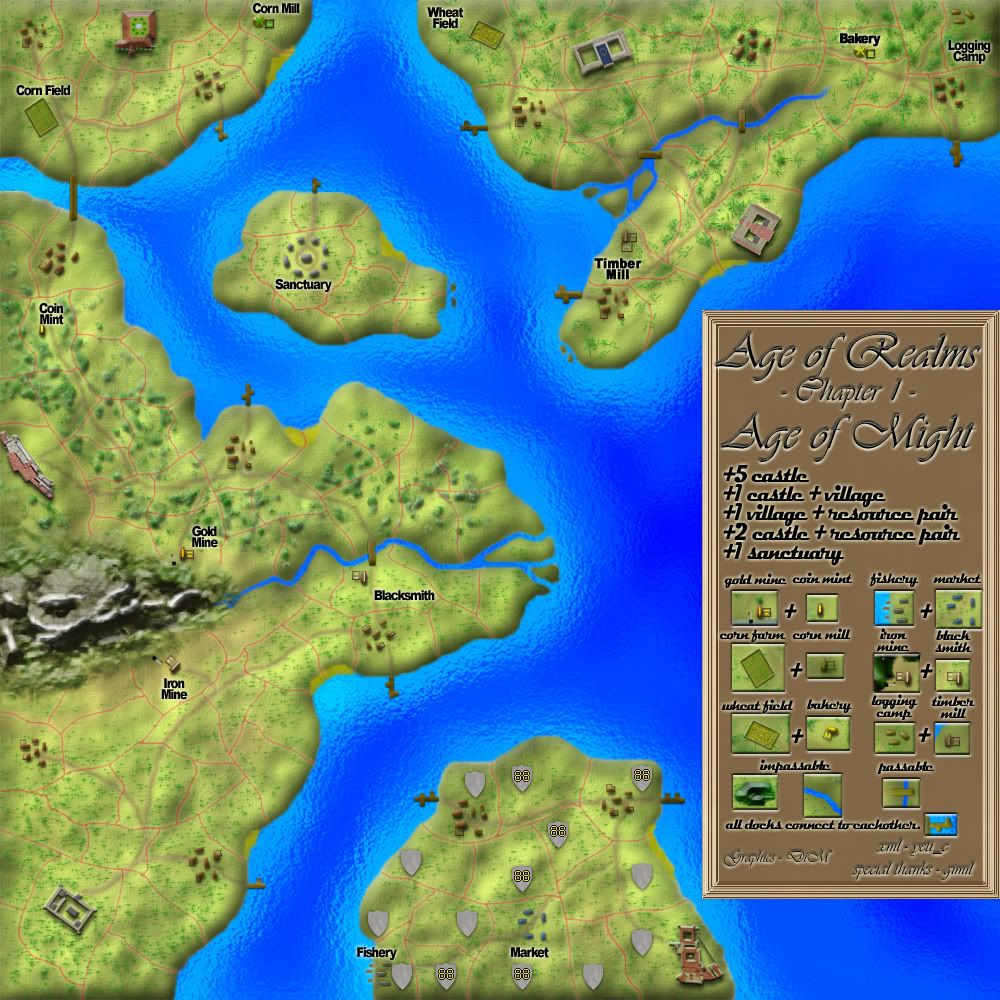 V10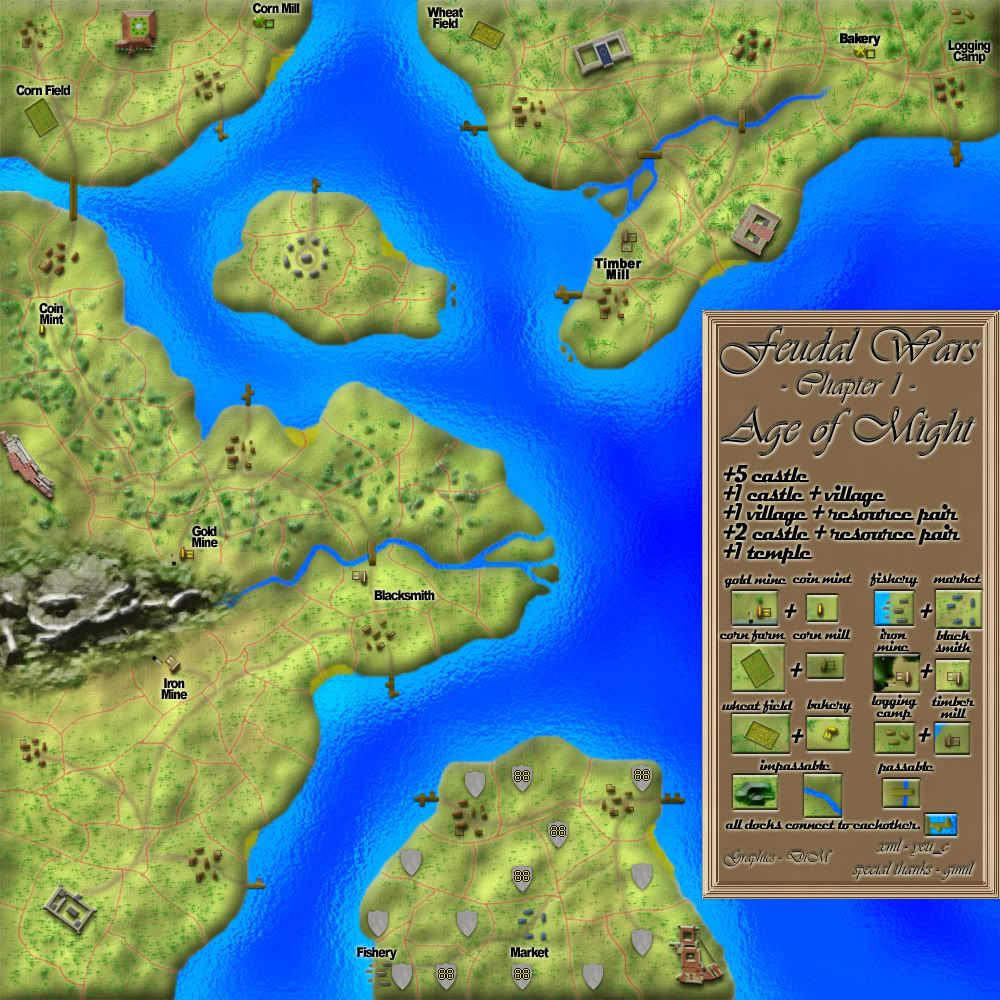 V9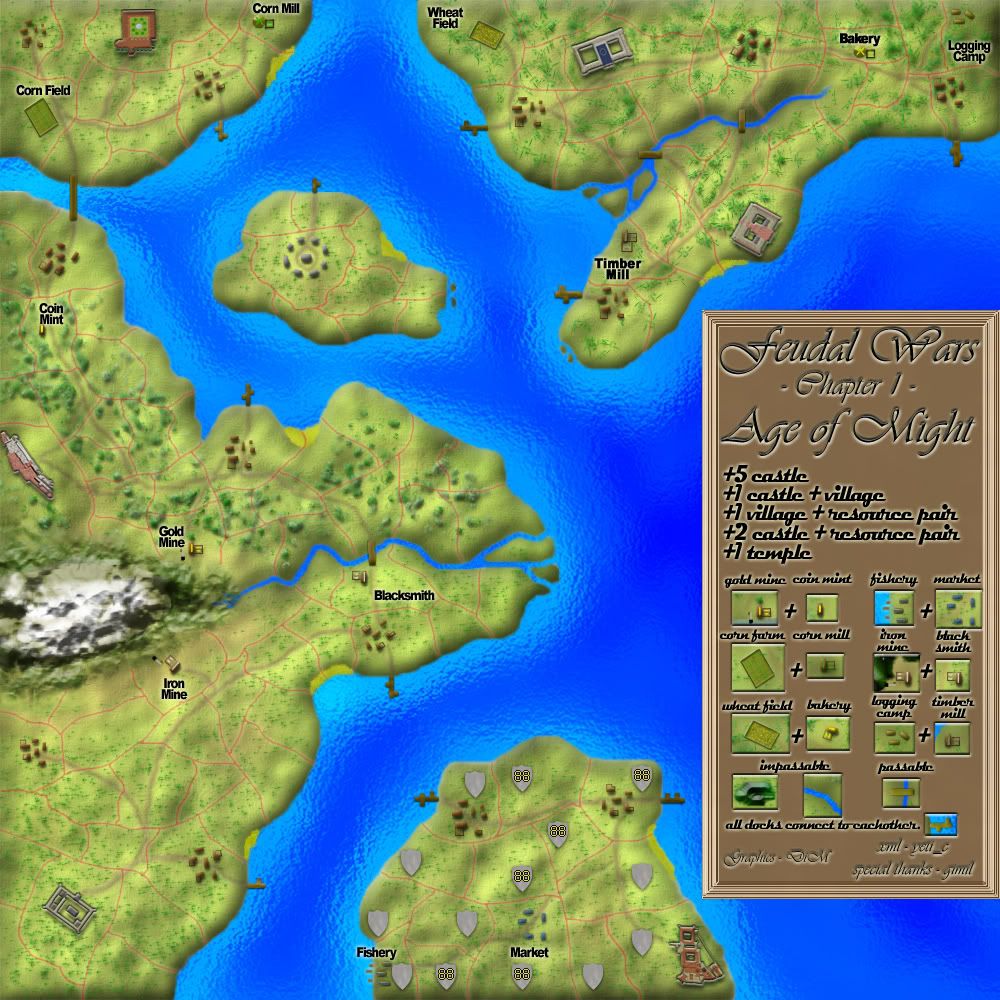 V8
V7
V6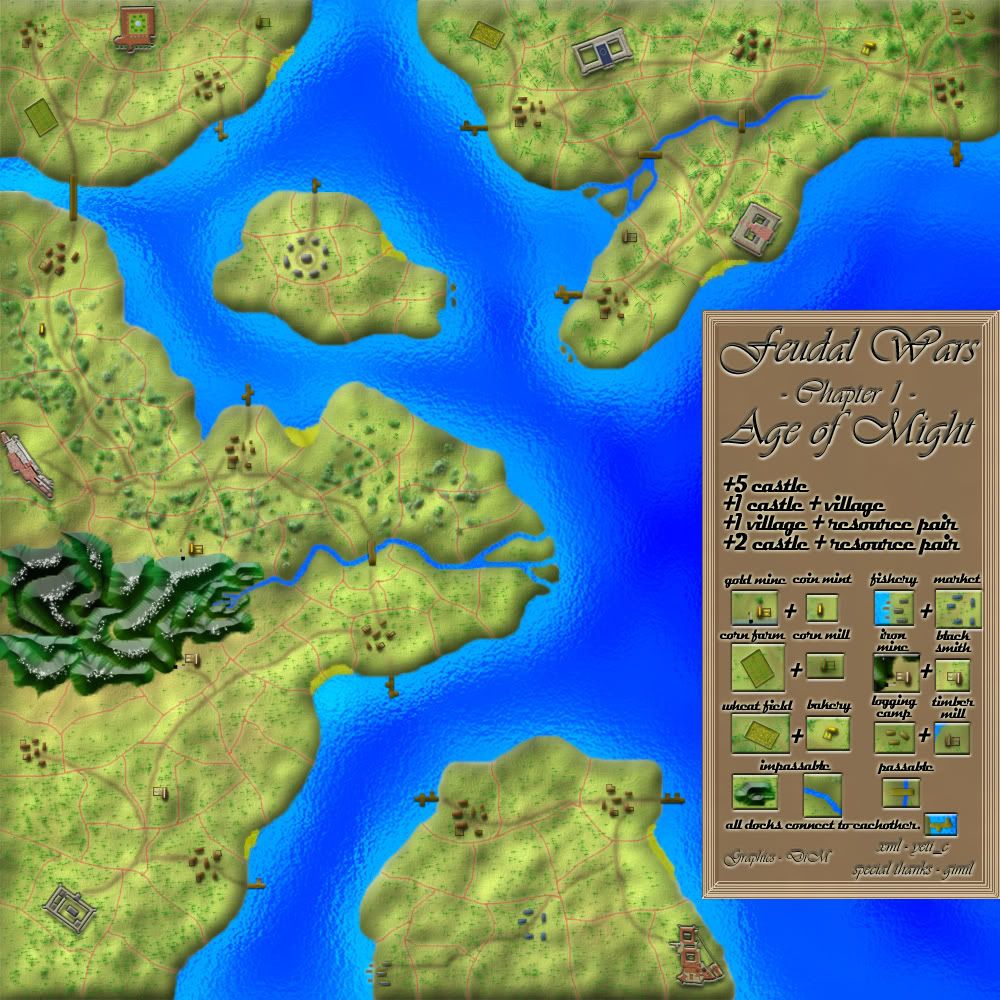 V5
V4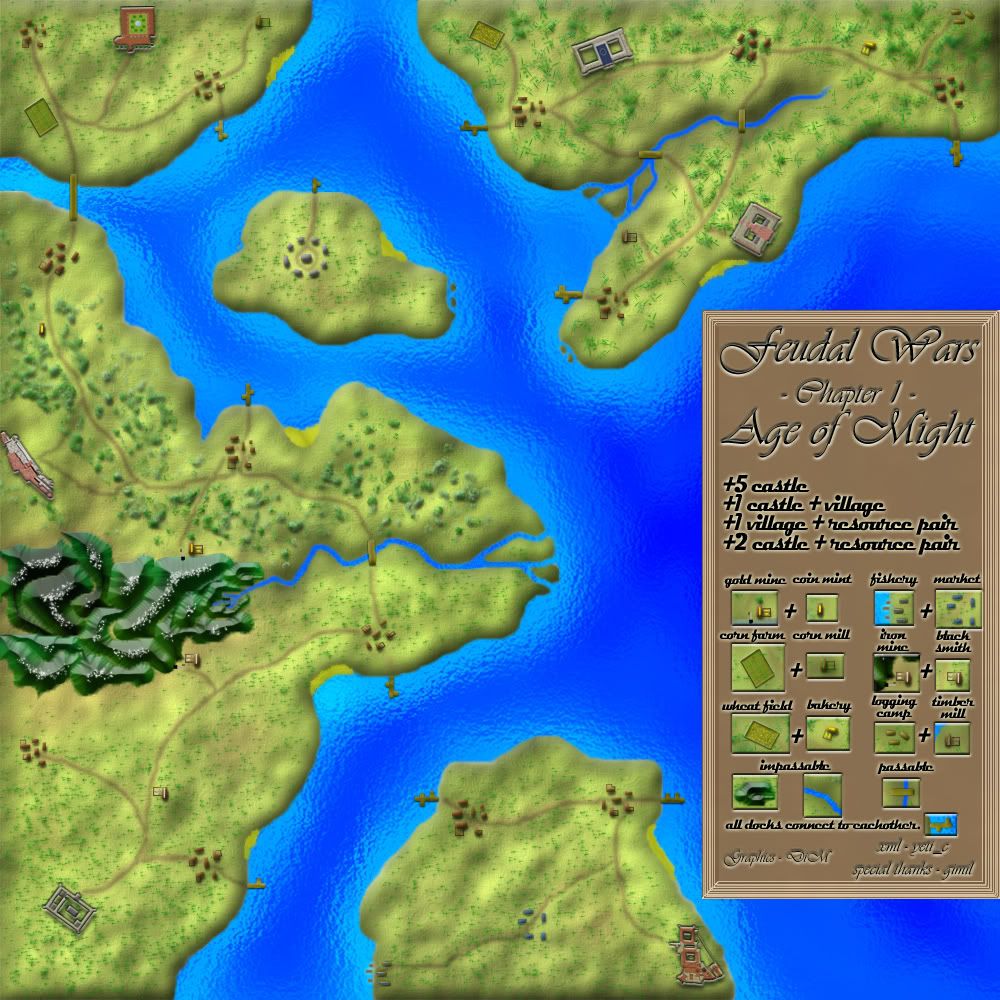 V3
V2
V1