link to large image

/

link to small image

/

link to XML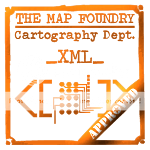 v06 new features:

background and other small things
v01
v02
v03
v04
v05
In December 1804, an Anglo-Swedish agreement led to the creation of the Third Coalition against France.
By April 1805, Britain and Russia had signed a treaty of alliance. Austria joined the coalition a few months later.
On December 2, 1805 the French army defeated the Russo-Austrian army at Austerlitz near Brno in Moravia.
At about 9:00 a.m. Napoleon ordered the attack, adding "one sharp blow and the war is over".
The Battle of the Three Emperors, Napoleon's greatest victory, destroyed the Third Coalition.
MAP DESCRIPTION
35 positions (32 starting ones)
... 29 divisions + 3 villages, 3 emperors starts 3 neutral
7 bonus zones
... 6 "wings" (emperors included) + villages

victory conditions hold central battlefield

This map is intended to be smaller than Waterloo.
The layout is based on the order of battle at the division level.

SUGGESTED / TO DO

DONE
- adding three villages in order to have 32 starting positions
- +2 bonus for the three villages
- victory conditions hold central battlefield
- making graphically the wings more obvious
- adding prince Von Lichtenstein
- villages icons
- clearer attack route
- pratzen in victory conditions
- colour dots in legend
- code both of the 3-region bonus zones (villages and french left flank) as start positions

REJECTED
- going to a ~60 territories map, this one is based on the division level and brigade would be 120, way too much!
... beside I like the chess game level as it is now, 60 or even 120 is like a big apocalyptic mess I don't want for this map
- adding artillery battery, the map is too small and cavalry is already some long range effect on such a condensed map
- adding a small map situating the battle in the campaign, it would be too small
- rotate the entire map 90 degrees clockwise