There's a goblin at my window,
A monster by my door.
The pumpkin at my table
Keeps on smiling more and more.
There's a ghost who haunts my bedroom,
A witch whose face is green.
They used to be my family,
Till they dressed for Halloween.
=
=
=
=
=
=
=
=
=
=
=
=
=
=
=
=
=
=
=
=
=
=
=
=
=
=
=
=
=
=
=
=
=
=
=
=
=
=
=
=
=
=
=
=
=
=
=
=
=
=
=
Happy Halloween from the Entertainment Team and Team CC!
The

Entertainment Team

would like to invite you to celebrate the spookiest event of the year with us, Halloween! We have heaps of things for you to take part in, not only for the chance to win heaps of prizes and rewards but also so you the community can have some fun!

Note: If you see something that piques your interest, remember to read all the details before participating

Speed Game Holiday on the Halloween Hollows Map!
As a

Special Spooky Treat

for our freemium members, we will be having a

48 hour Speed Game Holiday

on the Halloween Hollows Map! That's

Free Speed Games for 48 hours

! But only on the Halloween Hollows Map



The Free Speed Games will begin at CC Time: 2010-10-30 08:00:00 and will come to a close at CC Time: 2010-11-01 15:00:00! Enjoy! Click the times to find out when the games start in your timezone

The Cook: Costume Contest!
The Cook has lost his Halloween Costume! We need to get him a costume as quickly as possible so he can Trick or Treat with all of his friends!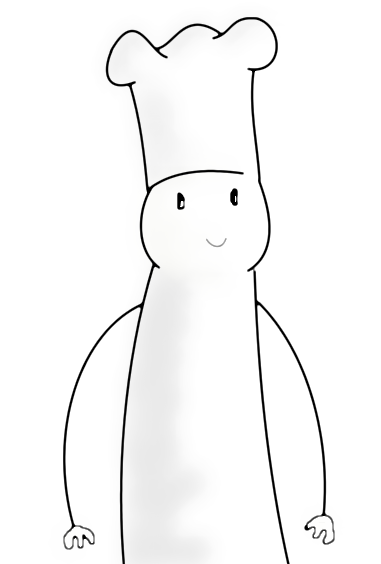 Your job is to create a Halloween costume for him to go trick or treating in! There are a few things you need to know first before you start getting creative

Contest Details
Your entry

cannot

be resized it must remain at the size of the current picture.
You are free to use any image editing software available to you, if you don't own any software there are some great free image editing sites where you can still achieve great results such as GIMP and Sumopaint.
Once you have dressed the cook up in his custom made costume, upload your entry to an image hosting website such as http://www.photobucket.com.
Send your entry via PM to samuelc812.
Entries will remain anonymous while a public vote takes place, the community will decide which costume the Cook will be wearing when he goes Trick or Treating
The Contest is open from now until CC Time: 2010-11-04 11:59:59.



Prizes


The winning entry as chosen by the community will receive 6 months of premium membership and a general achievement medal!



The Cook and I look forward to seeing what you can all come up with

Official CC Halloween Tournament 2010!
Check out our "Official CC Halloween Tournament 2010" based on the tradition of Trick or Treating! There are some great rewards including the winning prize of 1 year premium membership and a general achievement medal, not to mention prizes for runner-ups! For more details and to sign-up (click here) to join in the fun, there is plenty of room!
NOTE: Freemiums

CAN

participate in this tournament

A Secret Surprise!
At CC Time: 2010-10-30 08:00:00 as you're playing your games, you may want to pay attention as something will change. As you conquer territories in battle, be wary of something spooky on your screen!


Enjoy Yourself!
--The

Entertainment Team

and TeamCC