Termination: British Isles [TPA]
Part X
Only opened for premium members
Organisers: amazzony & Hath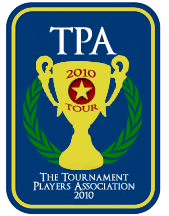 This is a Tournament Players Association (TPA) event, and is governed by its rules, guidelines, and judgements. All are welcome to join and participate in the association. You need do nothing more than join one or more of the TPA events that will be announced each Monday. Check back on the TPA scoreboard in the Tournaments--> General Info forum to see how you're doing.
A General Achievement Medal
will be given out after round 1 of the tournament -
Best Terminated Terminator
. It is given out to the highest scoring loser of round 1 (i.e. person who ends up 4th in his/her division but has gathered more points than any other 4th place player of round 1).
6 Months of Premium Membership
will be given to the tournament winner from the Tournament Directors department because this is TPA Majors.
This tournaments is looking for 144 players (+ reserves).
Tournament consists of 3 rounds. Every round consists of divisions of 12, except finals which is 1 division of 6 players.
Everybody plays 12 games per round.
Top (highest scoring players) from every division advance to next round: in round 1 top 3 from each division, in round 2 top 2. In finals, winner -

British Isles Terminator

- is decided.
Divisions will be put together according to players' points (score is checked an hour up to a few days before first games are made).
All games are made with the List Randomizer of http://www.random.org
Map:

British Isles


Players per game:

6


Game Type:

Terminator


Initial Troops:

Automatic


Play Order:

Sequential


Cards:

Escalating


Fortifications:

Unlimited


FoW:

Sunny


Number of games: 3 games per week (overall 12 games per round)
Terminating a player = 1 point
In case of a tie, a 5 game series will be played. In 2-player games Unlimited will be changed to Chained.
NEW RULE (added on March 30, 2011; page 19)! If I need to send you more than 3 invites per round (1 round consists of 12 games) then you will start losing points. I will mark down every time I'm sending you an invite. First 3 invites are "free" but if I need to send you more than 3 invites then for every invite I send, you will lose a point on the scoreboard. All penalties will be added to the scoreboard after a round has fully ended. The rule will be put to action in round 2 and forward.
Just post to this thread that you wish in. Simple as that!
Previous Termination Tournaments