Official Monthly Challenge for February 2017
Brought to you by the Community Team
.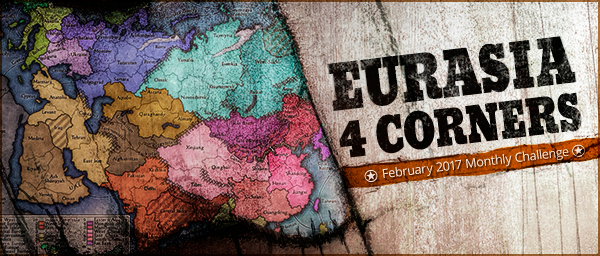 CLICK HERE TO JOIN WAITING GAMES
*** Pay attention, the process to join a scenario game is different from joining a standard game. The above link will take you to the scenario we are using for this month's challenge. You can request to start as many scenario games as you would like at a time. These waiting games can be viewed under the "Requests" tab on your central command page. Once there are enough players in the queue, the game will start. ***
Tip for joining multiple games at a time - open "start" link in new tab. I do this by middle-clicking on the link. It can also easily be done by holding the command key on Mac or control key on PC then simultaneously left clicking the link.
NO SIGN-UPS REQUIRED - Everyone is eligible!
Games must start between February 01 and February 28.
MEDAL CRITERIA
Tokens are for
WINS
only.
ONE WIN
is required for a CA medal (any token).
*** Reminder, this is a scenario-based challenge and scenario games do not affect your points associated with your rank. ***
Each

PLATINUM

Token is worth 7 points
-
GREEN [PLAYER 2]
Each

GOLD

Token is worth 5 points
-
BLUE [PLAYER 3]
Each

SILVER

Token is worth 3 points
-
RED [PLAYER 1]
Each

BRONZE

Token is worth 1 point
-
YELLOW [PLAYER 4]
FEBRUARY SCOREBOARD
Notes