edit: mc29. This Tournament has been rescued by Clive
The Cold War is upon us and the USSR Government has many threats. Threats that require covert operations. Those covert operations are handled by a KGB Assassin.
To become a KGB Assassin you will be pitted against your classmates in 'mock' assassination attempts in the capital. Only the best of each class will progress. Your skills will then be tested against the remaining hopefuls throughout a divided Berlin. Again, only the best of each class will progress. With concern about internal subversion and possible revolutionary plots in the Soviet Bloc your final test will take place throughout the USSR.



Enrol now to become a KGB Assassin

.
Minor Details:
All games will be Automatic, Sequential, Escalating, Chained, FoW, No Trench
Class sizes will be 3 or 4 depending on enrolments (27 gives 3 a class for each stage, 64 gives 4 a class for each stage)
The 1st to achieve 5 successful kills (wins) in each class progresses
Maps are Classic Cities: Moscow, Berlin 1961, Soviet Union
List of Hopefuls: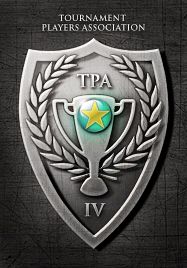 This is a Tournament Players Association Year 4 [TPA4] event, and is governed by its rules, guidelines, and judgments which are detailed here:
The TPA4 thread
All are welcome to join and participate in the association. You do not need to do anything more than join one or more of the TPA4 events that will be announced on Mondays. Check back on the scoreboard to see how you're doing: