Winners: shoop76 & M00NZIE
MC's Random Dubs on Random Map Trench Style [TPA4]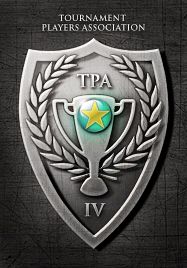 This is a Tournament Players Association Year 4 [TPA4] event, and is governed by its rules, guidelines, and judgments which are detailed here:
https://www.conquerclub.com/forum/viewt ... 3#p4278332
All are welcome to join and participate in the association. You do not need to do anything more than join one or more of the TPA4 events that will be announced on Mondays. Check back on the scoreboard to see how you're doing:

This tournament is for premiums only

Please sign up as an individual not as a team!!
This tournament will have a total of 32 players which will be broken down to 16 dubs teams.
Settings
Maps
Rules
Random.org will be used for all teams and matchups!!