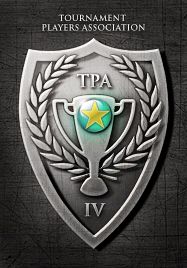 This is a Tournament Players Association Year 4 [TPA4] event, and is governed by its rules, guidelines, and judgments which are detailed here:
https://www.conquerclub.com/forum/viewt ... 3#p4278332
All are welcome to join and participate in the association. You do not need to do anything more than join one or more of the TPA4 events that will be announced on Mondays. Check back on the scoreboard to see how you're doing:

This is the February 10th Major Event for TPA4
There are seven famous events that happened on February 10th, and they each suggest a particular CC map.
Events (with year) and CC map:
60 - St Paul thought to have been shipwrecked at Malta.

(Malta)

1098 - Crusaders defeat Prince Redwan of Aleppo at Antioch.

(Third Crusade)

1306 – In front of the high altar of Greyfriars Church in Dumfries, Robert the Bruce murders John Comyn sparking revolution in the Scottish Wars of Independence.

(Scotland)

1861, Jefferson Davis becomes President of the Confederate States, and 1862, Union fleet destroys Confederate "Mosquito Fleet" guarding the Pusquotank River.

(American Civil War)

1920 - Baseball outlaws all pitches involving tampering with ball.

(Baseball)

1936 – Second Italo-Abyssinian War: Italian troops launched the Battle of Amba Aradam against Ethiopian defenders.

(Ethiopia)

1996 - IBM's Deep Blue becomes the first computer to win a game of chess against a reigning chess champ, Gary Kasparov.

(Knights)
In this tournament, you will play on all of those maps, and you will furthermore play each one on seven different game types:
1v1
5-player Standard
6-player Terminator
7-player Assassin
Polymorphic Trips
Polymorphic Quads
Regular 4-player Dubs with Random team-mate.
Scoring:
1v1 games will score 2 points per win.
Polymorphic games will score 3 points per win.
Doubles games will score 4 points per win.
5-player Standard games will score 6 points per win.
Terminator games will score 1 point per kill plus 2 extra points for the game win.
Assassin games will score 8 points if you actually win by killing your target, but only 2 points if you win by any other means (by someone else killing your target, or by reaching the round limit, or anything else.)
The winner will be the player with the most points.
You must be premium to play in this tournament, and you will be removed if I notice that your premium has expired and you do not renew within 7 days. In accordance with TPA rules, there are no other requirements to join. I will accept a minimum of 42 and a maximum of 100 players, depending on the speed of sign-ups.
Settings:
Conscription:
Game Load: