[edit -tokle] This tournament has been rescued. New Thread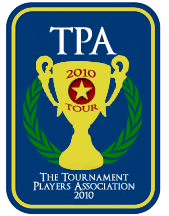 This is a Tournament Players Association (TPA) event, and is governed by its rules, guidelines, and judgments. All are welcome to join and participate in the association. You need do nothing more than join one or more of the TPA events that will be announced each Monday. Check back on the TPA scoreboard in the Tournaments--> General Info forum to see how you're doing.
This tourney, as the name suggests will take on the feel & spirit of the
Wacky Races
, with varying gameplay & maps, team-ups & dirty play.
There will be a total of 17 Races, over the course of 17 weeks, mirroring the shows' 17 episodes.
23 players will be needed to take on the Characters of the
'Wacky Races'
& fill the 13 race cars & The Narrator (Myself) featured in the TV show:
In each week there will be a qualifying race, to determine the 7 cars who will do battle in that weeks race for victory. Points will be awarded as follows : 1st=8pts, 2nd=6pts, 3rd=4pts, 4th=3pts, 5th=2pts, 6=1pt, 7th=0pts.The scoreboard will show the cars points tally over the 17 weeks, at the end of the which, the car with the most points will be victorious. Should the winning car have more than 1 character, then they will have a series of playoffs on the maps they collectively won to determine overall winner.
Obviously, I would be open to any further suggestions, regarding the set-up & playability of Tourney, whilst taking sign-ups,
Above all, Have fun & enjoy!!
Kato