Week 5 Halftime Report
Ireland has completely steamrolled England in the first half, racking up 56 points in just TWO quarters! England's chances of gaining their first win this week look slim.
Germany turned up the heat on the Great Lakes in the 2nd, now leading 25-6.
Despite racking up 35 points to edge out Puget Sound in Week 4, San Francisco has been unable to shake their season long scoring trouble, as they currently are being shutout by the Netherlands, 14-0.
Portugal added 3 scores to their total to edge ahead of Puget Sound 25-6.
Charleston sits on a small lead over NYC 19-7, despite several missed plays by QB lostatlimbo (*ahem*). He'll be benched moving forward to give the team backup a chance to ignite this offense.
Current Scores:
https://docs.google.com/spreadsheet/ccc ... _US#gid=30
Current Standings:
Since we began this tournament, some players have come and gone. For those recently joining us, and for those wanting a refresher, the point system of this league is as follows:
The earlier a game is won, the more yards are gained.

Winning a game 5 rounds or less is an instant TD. Totaling 80 yards or more during a quarter is a TD.

For each TD scored during a quarter, an extra point is awarded by winners of the triples game.

If no TD was scored by the winner of the triples game, a 3 point Field Goal is awarded.

The team with more points at the end of 4 quarters wins the match. In the event of a tie, a final triples game will be played to decide the winner.
You can find the Standings, Schedule & Scores by clicking the image below (its a Google Doc).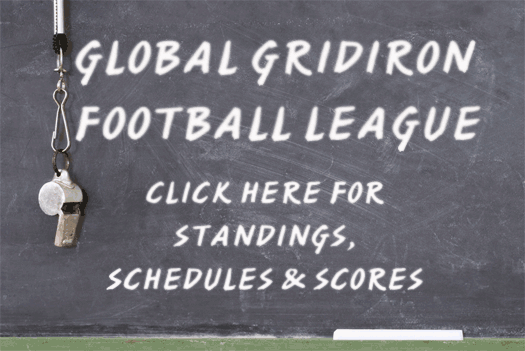 https://docs.google.com/spreadsheet/ccc ... E&hl=en_US
PREVIOUS TOURNAMENTS HOSTED:
The Game of Life
NFL 2009 1v1
Global Takeover