Blitzaholic & Kabanellas Clandemonium V75 (P91)
XML:
http://www.wcforums.org/foundry/clandemonium/Clandemonium.xml
Large map:
http://i998.photobucket.com/albums/af105/Kabanellas/Clandemonium_Large_img.png
Small map:
http://i998.photobucket.com/albums/af105/Kabanellas/Clandemonium_small_img.png
Neutral troops locations (
Deep portals will also start with 7
- other regions will start with 2 neutral troops)
http://i998.photobucket.com/albums/af10 ... 13_img.png
http://i998.photobucket.com/albums/af10 ... _2_img.png
http://farm5.static.flickr.com/4007/442 ... 934f_o.jpg
http://farm3.static.flickr.com/2772/426 ... eaab_o.jpg
http://farm5.static.flickr.com/4028/425 ... 65e1_o.jpg
iancanton wrote:the stamp will be valid. onward and upward!

ian.
thx a lot Ian for the stamp of approval

thenobodies80 wrote:
thx thenobodies!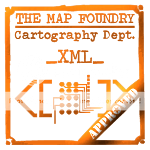 -Blitz & Kab Clandemonium Map-
The time has finally come to put a Clan map in with all of the great maps here on CC.
Blitz & Kab have worked together to come up with a new map called "Clandemonium."
We have got permission from the following clans:
1.The Horsemen of the Apocalypse
2.Legends of War
3.The Spanking Monkeys
4.Immortal Assassins
5.Empire
6.++The Legion++
7.Imperial Dragoons
8.Black Sheep Squadron
9. The Odd Fellows Union
10. Angels of Death
These are some of the most respected and dominating clans on CC today, and all placed in
the Top 10 in the 2009 CLA Clan Rankings from Nov. 2009, with a recent update of Jan. 2010.
As for the map itself, we have 10 main clan landing points which would be the 10 main clans from JPcloet's ladder rankings. The rest will be neutrals, the "Clan's Ground" will have more neutrals (7) and the next 10 clans in line would get their clan name on the map, at least your clan may be represented and has a bonus area. The Pinnacle will be assigned 10 neutrals. The clan portals can only attack same colored clan portals and Deep Land portals and go into other lands. As for Deep Land and Pinnacle I think its pretty clear on the Key what those will be, and of course like the key says the bonus would be +1 for every 2 clan territories you own from any clan region above 6, and +3 auto for any "Clan's Ground" owned and held, this would replace continent bonus's. Also, for each portal you own and hold is +1 bonus (not auto-deployed). Note also, +2 for every one no mans land territory owned. All clan portals can attack Deep Land portals and clan portals can also attack other clan portals with same color, this means Deep Land portals cannot attack clan portals as the clan portals is only one way attack to Deep Land portals.
Will you attack clans neighboring to you?
Will you attempt the portal options?
Will you run to Deep Land to see if you can get its sweet rewards?
Will you try to take over "Pinnacle" for its awesome location?
or
Will you just sit in your clans continent like a big baby?
The choice is yours!
We specifically made this map big enough so that it will be able to be played on many different ways, including quads. As we wrote above there are 20 clan names, but, 10 main clans on this map with starting points, making for 10 clan "continents" each clan. This is also in case lackattack ever extends 5 vs 5 games.
Thota = The Horsemen of the Apocalypse
Bss = Black Sheep Squadron
Tsm = The Spanking Monki's
Emp = Empire
LoW = Legends of War
Legion = ++The Legion++
ID = Imperial Dragoons
IA = Immortal Assassins
Tofu = The Odd Fellows Union
AoD = Angels of Death
And as shown on the map key mountains are impassables.
The next 10 clans who will not have starting points, but, a single territory named Clan's Ground, will have their clan name represented on the map.
L4D = Left4Dead
VDLL = De Veroveraars der Lage Landen
KoRT = Knights of Round Table
Myth = Mythology
O&H = Outlaws & Highwaymen
EE = Eternal Empire
AoC = Agents of Chaos
BotFM = The Brethren of Fat Mermaid
DD = Divine Domination
NEM = Nemesis
We appreciate all comments and help, our aim is to make a clan map that all players on CC will enjoy playing on.
-Blitz & Kab