To be safe, it might be a good idea to contact Mr. Pratchett again.
Here's an earlier version of Jota's original map: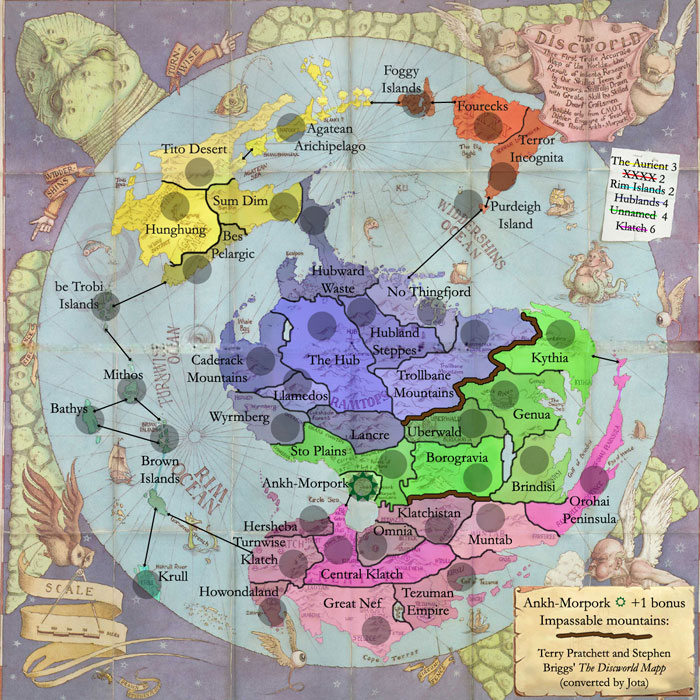 It looks like he had to remove the turtle, so that might be proprietary material.
But he basically worked from this:
I love what MB has done. It would be a significant graphics upgrade. Is there a way for us to contact Jota, maybe by sending him an email?