Winners:
Risky_Stud
phantomzero
hmsps
(Mudpuppy was on the winning team but didn't play a game)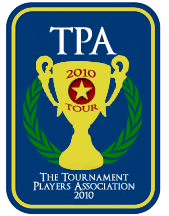 This is a Tournament Players Association (TPA) event, and is governed by its rules, guidelines, and judgments. All are welcome to join and participate in the association. You need do nothing more than join one or more of the TPA events that will be announced each Monday. Check back on the TPA scoreboard in the Tournaments--> General Info forum to see how you're doing.
I need 8 teams of 4 players each. Each team has an order of players. The first round, the first player of each team plays. The winner stays and all the other teams must put their second player in. A new map is chosen and the winner stays. In effect, each team has 3 bench players ready to come in if their starter loses. This also means that not everyone in the winning team is guaranteed to play.
Optionally (pending team agreement), I will set up a game on the next round between the 4 members of the winning team to decide the "MVP" of the team. The MVP get's a reserved spot in the next tournament in the series.
Any member of the winning team who doesn't play at least 1 game does not get a medal.
Settings
All games are Automatic, Standard, Sequential, Chained, Sunny, Escalating Spoils.
Round 1: North America-
Game 7529050
Round 2: South America-
Game 7683205
Round 3: Africa-
Game 7972575
Round 4: Asia-
Game 8195675
Round 5(if necessary): Europe-
Game 8294463
Round 6(if necessary): Australia
I will use random.org to choose one of these maps if additional rounds are neccesary.
Please sign up for teams in the game thread.
Make your own teams.
Since only 1 game will be going at a time,
Freemium Welcome
. You will have 48 hours to join your games. If you don't I will count this as an auto forfeit, and move on to your next bench player.
Please rank your team members in order of appearance when signing up
. I will accept 2-4 reserve teams as well.
Teams
1.
lurkerleader
pearljamrox2
safariguy5
WPBRJ
2.
Timminz
Kinnison
barterer2002
Bones2484
3.
Pedronicus
sonicsteve
jpeter15
Chariot of Fire
4.
HighlanderAttack
shoop76
shaneback
b00060
5.
L M S
nippersean
pander88uk
danryan
6.
Risky_Stud
phantomzero
hmsps
MudPuppy
7.
ubcman64
Culs de sac
snowgun
jcstriker
did not join invitations
8.
DBandit70
Sam02
dustin800
bfunny27
Reserves
1.shipmthisway
2.machrs
3.Enormastitz
4.babagonosh