[edit -tokle] This tournament has been rescued by peanutman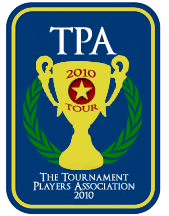 This is a Tournament Players Association (TPA) event, and is governed by its rules, guidelines, and judgments. All are welcome to join and participate in the association. You need do nothing more than join one or more of the TPA events that will be announced each Monday. Check back on the TPA scoreboard in the Tournaments--> General Info forum to see how you're doing.
THIS IS A TPA MAJOR TOURNAMENT
Get your teams get your teams get your teams. You're going to need 7 players. Here's how it'll work.
You will break up into a quad team and a triples team with each of those teams playing 1 game. Next you will break the quads team into 2 doubles team and the triples team into a singles player. Each of the three doubles teams will play one doubles match while the singles player will engage in a best of 5 match.
Teams will get 5 points for each win (singles match counts as one game for all scoring). Teams will get 4 points for winning in less than 10 rounds (for singles-look at the three fastest games-all three must be faster than 10)
Teams will get 1 point for each opponent eliminated.
This will be a round robin affair with each team playing every other team. In the event that we have an odd number of teams, there will be one team on bye each week.
You may not switch positions during the tournament so if you start off with Player X being your singles player in Round 1 that player will be the singles player throughout.
Replacements are allowed in the event that a teammate needs to drop from the tournament or out of CC. The replacement must be slotted into the slot vacated by the dropping player, so if your singles player drops out the replacement will find him/herself playing 1 triples and 5 singles each week.
We can take as many teams as wish to join. Sign ups will be open for 1 week and all are welcome.
Settings are
Automatic
Sequential
No Cards or Escalating
Chained
Sunny
I'm going to show the first 10 weeks of maps, if more are needed I'll add them.
Your team sign up should look like this
Player 1 (quads, doubles 1)
Player 2 (quads, doubles 1)
Player 3 (quads, doubles 2)
Player 4 (quads, doubles 2)
Player 5 (triples, doubles 3)
Player 6 (triples, doubles 3)
Player 7 (triples, singles)
After the regular season ends, the top 4 teams will participate in the finals, scores will be re-set and we'll play another Round robin set. 3 weeks for the win.
Good luck and happy playing.