Super Smash Bros Triples League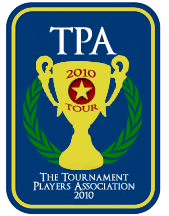 Freemiums welcome as long as four slots are left open for the duration of the tournament.
This is a Tournament Players Association (TPA) event, and is governed by its rules, guidelines, and judgments. All are welcome to join and participate in the association. You need do nothing more than join one or more of the TPA events that will be announced each Monday. Check back on the TPA scoreboard in the Tournaments--> General Info forum to see how you're doing.
I will be hosting a Super Smash Bros. Triples League, which is the third installment (Singles and Doubles have been completed). There will be 32 teams. You and your partners will participate under a character of your choosing (As long as it hasn't already been chosen). Choose your settings: (All games will be triples, automatic, sequential) map, cards, and fortifications, sunny/foggy. No more than TWO teams can have the same map. If a team doesn't show one week, the team that joined wins by forfeit. You will play each other team in your division two times on their home map and twice on your home map. All divisions will be made via random.org. There will be 8 divisions of 4, randomly assigned. The top three teams in each division will advance to the next round. I will determine that from the amount of wins. There will then be 4 divisions of 6, top three advance. There will then be 3 divisions of 4, top two teams advances. In the finals, you will play each other finalist team on their home map three times and on your home three times. The team with the most wins in the finals will be claimed the champion by me.

In the case of a two way tie, a head-to-head match will ensue. In the case of a three way or more tie, best overall record will advance.
If we don't get 32 teams in a reasonable amount of time, the numbers may be altered but will stay in the same kind of format.
STANDINGS FINALS
STANDINGS ROUND 3
STANDINGS ROUND 2
STANDINGS ROUND 1