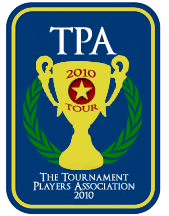 This is a Tournament Players Association (TPA) event, and is governed by its rules, guidelines, and judgments. All are welcome to join and participate in the association. You need do nothing more than join one or more of the TPA events that will be announced each Monday. Check back on the TPA scoreboard in the Tournaments--> General Info forum to see how you're doing.
This is a series of tournaments I started last year with the intention of running one tourney on every map on conquer club, then had to stop due to time constraints in real life and other tourneys here. I'm going to restart it, kicking off in the TPA with a double sized, 64 player, tournament using the random map setting (I've fallen in love with random map for TPA tourneys, haven't I

)
NO FREEMIES
, we will be playing at least 5 games at a time
Settings: Random, 1v1, Auto, Standard, Seq, Esc, Chained, Sunny
WORDS:
The 64 players will be divided up into 4 divisions of 16 players each using random.org, each player will play everyone else in their division once, for a total of 15 round robin games sent in 3 groups of 5 games. Each player will have 48 hours to join his/her games or they will forfeit. Then, the 6 players from each group with the best records will move on to the bracket style playoffs. The first 3 rounds of playoffs will be best of 5 series. In the first round the 3rd best player from 1 group will play the 6th best player from the same group, and 4th best will play 5th best. Then the winner of the 3/6 series will play the 2nd best, and the winner of the 4/5 will play the first best. Then the two winners will play. The 4 remaining players will then be crowned division champs, the winner of Group 1 will play the winner of Group 4, and the winner of Group 2 will play the winner of Group 3 in 7 game sets to determine who moves on to the Championship. The winners of the two semifinals will then play each other in a 7 game series for the Tourney Championship!
Tiebreakers are: record against each other (will automatically decide ties between 2 people), then lowest CC score is rated highest (sorry high ranks, it's an easy thing to do, just don't get in a tie

)
BULLETS:
1. 64 players split into 4 divisions through random.org
2. each player plays everyone else in his division once (15 games sent out in 3 groups of 5)
3. top 6 in each division make playoffs (top 2 in each division get first rd bye)
4. #3 plays #6, #4 plays #5 in 5 game set
5. #1 plays winner of 4v5, #2 plays winner of 3v6 in 5 game set
6. winners play in 5 game set
7. these 4 crowned division winners, winner of Group 1 plays winner of Group 4, winner of Group 2 plays winner of Group 3, all 7 game sets
8. the two winners play in a 7 game series
8. winner if this wins the tourney!
TPA Placement/Scoring:
For everyone who does NOT make the playoffs: Regardless of group, you will be placed based on your record (so worst record finishes in 64th place, best record to not make playoffs is 25th place). Any ties in record will remain in the TPA standings, regardless of my personal tiebreakers for playoffs in this tournament (all 7-8 players will have the same ranking).
For those that DO make the playoffs: Again, group doesn't matter. You will first be sorted based on the playoff round you were eliminated in (those eliminated in Round 1 are places 17-24, Round 2 9-16, Round 3 5-8, Semifinals 3-4, Loser of championship is 2, and Champion is 1). Then, within each round, you will be ranked based on your record in the Round Robin portion (someone who loses in Round 1 who had a 10-5 record will be ahead of someone who loses in Round 1 who had a 9-6 record). Any ties that remain after that will be kept for the final TPA standings (all 9-6 players who lose in Round 1 of the playoffs will have the same ranking).
I know the scoring looks complicated, if you have a serious question/clarification/concern, you can PM me or post on the thread. But I promise that at the end of the tournament I will explain why everyone is where they are if it isn't obvious, hopefully it will make sense then.
Groups/Standings
*Disclaimer* - I changed a lot of things from 32 to 64 players and from 2 to 4 groups. I think I got them all, if I missed one it's just a mistake, there are
64 players
and
4 groups