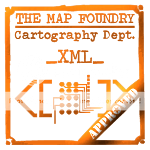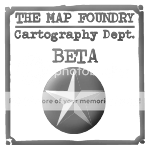 Three Kingdoms of Korea
Graphics:
Natty_dread
Gameplay:
Industrial Helix
UPDATES:
XML -
download/file.php?id=290
Large-
http://img196.imageshack.us/img196/4477/korea28.png
Small-
http://img847.imageshack.us/img847/790/korea28s.png
v28
XML:
download/file.php?id=290
Gameplay:
47 territories in 6 bonus areas
includes 5 capitals and 7 castles
No regular territory bonus: any amount of territories gives +3 troops (so starting territory amounts do not matter on 2 player games)
All capitals start with 2 neutrals each
All castles start with 3 neutrals each
Both Wa territories start with 1 neutral each
All territories adjacent to capitals (except Jinhan which has a castle) are starting positions with 3 troops, a total of 9 territories
The other 24 territories start normally.
2-3 player games: 12 territories/player
4 player games: 8 territories/player
5 player games: 6 territories/player
6 player games: 5 territories/player
7-8 player games: 4 territories/player
Each bonus area only gives a bonus if it's corresponding capital is held, with exception of Wa, which gives a bonus if you hold both territories. If you hold either Wa territory and any capital, you get a negative bonus (troop penalty).
Each castle territory gives a +1 bonus.
Wa: 2 territories, +2 bonus, -4 if either territory is held with a capital
Gaya: 4 territories - 3 shared with Silla, 1 with Baekje - +1 for every 2 w/capital
Silla: 12 territories - 3 shared with Goguryeo, 3 with Gaya, 1 with Baekje - +2 for each territory w/capital
Goguryeo: 24 territories - 3 shared with Silla, 1 with Baekje, 4 with Tang - +1 for each territory w/capital
Baekje: 9 territories - 1 shared with Gaya, 1 with Goguryeo, 1 with Silla - +1 for each 2 w/capital
Tang: 8 territories - 4 shared with Goguryeo - +3 for each 2, w/capital
Territories with junks connect to other territories that have junks of same colour:
- tamna, kyuyshu, aragaya, hwangsanbeol & honshu attack each other
- teng-chou & gyaongju attack each other
- teng-chou, liaoning & shabei attack each other
- honshu & chonsong fortress attack each other