latest version May 26th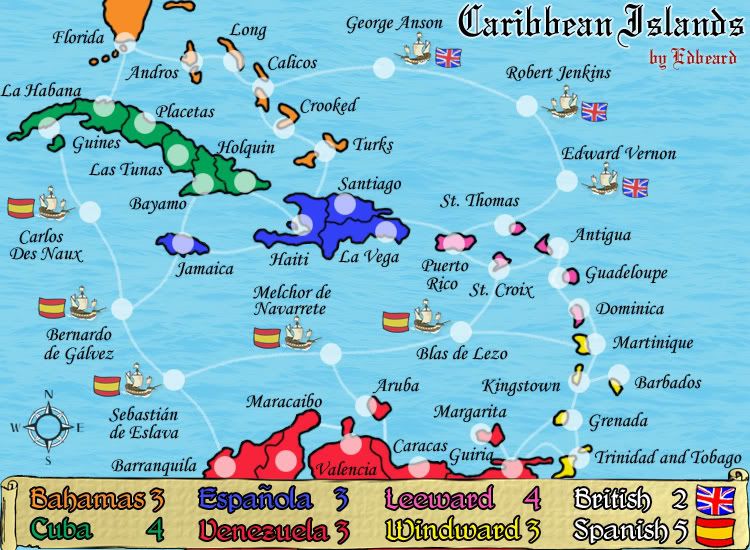 may25th
may21st
may20th
may19th
may18th
may13th
may12th
may11th
may9th
may6th
cinco de mayo update
may3rdversion
Minor edits: overhaul on the legend, changed british ships, can't remember what else. 2nd edit today: made a few things look slightly better. spruced up the title slightly, moved some text in the legend. made the ends of the scrolls better too
2ndfromapril28
1stfromapril28
Changed water texture, combined north and south cuba, changed water routes (colour and blending), moved a few army circles, named the ships
april 27th version
Major Edit: Overhaul on the map
previous version
42 territories
note the addition of the British and Spanish Fleets. I'm not totally sold on all the boundaries and bonuses so comments on that especially.
I think the textures are a lot better but maybe not. basically starting from new so need comments on everything again.
Will try to get a new poll going since the map is totally different.
hopefully people like it! thanks for looking