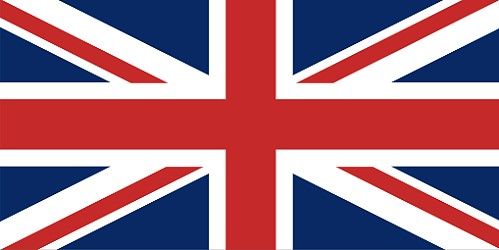 This will be a 1vs1 tournament composed by four divisions (England, Scotland, Wales, Ireland) followed by an eliminating stage (Quarter finals and so on).
Freemiums are welcome as long as they leave one slot open for the games
Tournament Structure:
Divisions:
four groups of four players each. 3 rounds. 1 point per victory, 0 per defeat. Two first of each division advance to the quarter finals. Map: depends on the division.
Elimination stage:
Winners advance, losers get eliminated. Map: British Isles.
Tiebreakers:
1. Points
2. Victory over the opponent if only two players are tied in points
3. Playoff game if 3 or 4 players are tied in points
Players will have to choose the division they want to play. For example, if a player wants to play in the Welsh division, his group stage games will be all played in the Wales map.
Maps:
Settings:
auto
seq
escalating
chained
no fog
no trench
20 round limit
24 hour rounds
After the group stage ends, the 1st placed players will face the 2nd placed players. The opponents will be randomly selected by
http://www.random.org
. The only rule is: no players from the same division can face each other before the FINAL.
Reserve policy:
- I'll send and invitation. If not accepted, I'll send another one. If that one is not accepted as well, the player at stake will be replaced by a reserve if round 1 is being played.
- If the invitations are not accepted in any other round, the player at stake will be lose the game.
Have fun!
EDIT: bahrain is the winner!