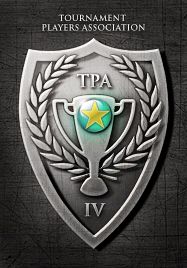 This is a Tournament Players Association Year 4 [TPA4] event, and is governed by its rules, guidelines, and judgments which are detailed here:
https://www.conquerclub.com/forum/viewt ... 3#p4278332
All are welcome to join and participate in the association. You do not need to do anything more than join one or more of the TPA4 events that will be announced on Mondays. Check back on the scoreboard to see how you're doing:

This is the 16th tournament in the "Lufsen's Terminator series". Winner of most tournaments and/or most kills in the series may get a reward. This depends on some other things that is not cleared at this moment. So watch your back and get the reward of being the best terminator player.
Premium Only

.
This will be a tournament that will show the skill of Terminator. All games will be played on the map Europe 1914.
Settings as follows.
All games are 6 – player sequential, automatic, terminator, escalating, adjacent, FOG, no trench, and a round limit of 30 ROUNDS in both qualification round and in the final.
Points will be 1 point for every elimination. NOTE: If you let the game go to round limit you will only get the points for killed players and not for those that were still in when winning the game. So Kills are all that counts.
If you deadbeat you might be eliminated. Top seeded in qualification round will go to the Final.
If you dont join any of the two invites you are eliminated.
TIE RULE: If there is a tie I will 1st look at terminated against eachother. 2nd I check most terminated in one game and further if there is a tie there (in example player one have terminated 4 in 3 games and player two 4 player in only 2 games. Then player one gets the spot). 3rd will be a tiebreaker game.
36 player in the qualification and 6 player in the Final.
In the Qualification round it is 10 games and also in the Final.
Map in this tournament are Europe 1914.