edit: mc29. This Tournament has been rescued by redspyder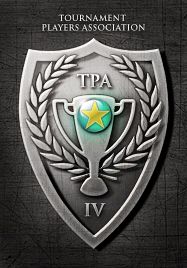 This is a Tournament Players Association Year 4 [TPA4] event, and is governed by its rules, guidelines, and judgments which are detailed here:
https://www.conquerclub.com/forum/viewt ... 3#p4278332
All are welcome to join and participate in the association. You do not need to do anything more than join one or more of the TPA4 events that will be announced on Mondays. Check back on the scoreboard to see how you're doing:

For all you POLY fans this tourney is for you.
WHEN SIGNING UP PLEASE CHOOSE ONE OF 6 CONTINENTS FOR PRELIMS
(maps for each continent is listed below)
Must have 97% attendance
All are welcome but must have 3 open slots throughout this tourney. Every round will be best of 3.
Which ever Continent is the Bracket you will be in for the Prelims.
All games must be joined within 24 hours of receiving the invite. If this is missed I will resend invite giving you another 24 hours. If this is missed you will be replaced by a reserve for Prelims, and if we are in Round 1- Finals if you miss 2nd invite you forfeit and your opponent moves on to next round.
Any questions let me know