Territories: 81 in black and silver design.
Gameplay detailed in map.
Small Image - 630px by 600px shown
New Design from scratch- will become a laptop.
Hole in the middle is along the ergo-lines but will hold perhaps a mouse-nipple, or volume control. Both of which will be design elements not territories. The border will be impassable along the diagonal.
Assuming we go to only connected territories, rather than the whole hand connected thingo (which I like and will do) I like the way that we get some two-in-a-line territs, eg, qa, ws, ed, but no qs or wa connection... Spaces up those keys a little.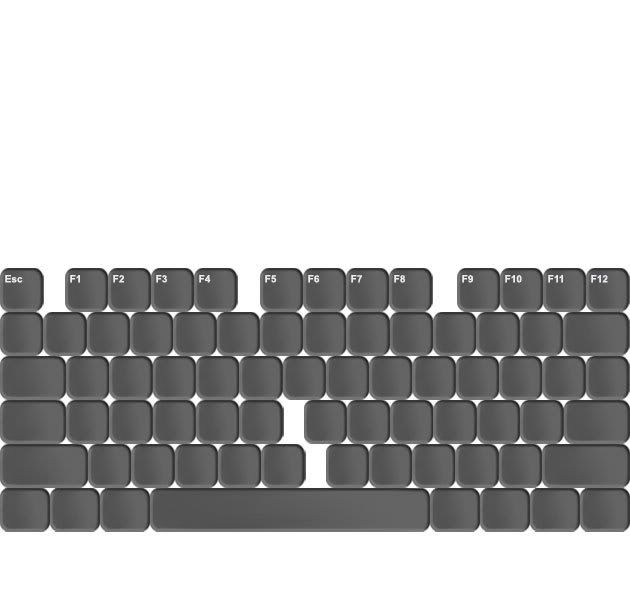 Black and Silver Design: