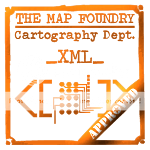 Hey everyone,
Let me explain a little bit about how this map collection idea came about. I started playing some tournaments a while back and I really enjoy it. The time that the organizers spend is huge and the style, types and organization of each tournament allows for many different play styles for many different players. So thanks to all of the organizers and all they do.
This now brings me to the point of the new maps. I wanted to make a map collection that could be the focus of many different tournaments in the future. So I was thinking "what could I make that would fill this desire?" I looked over the maps we already have on CC and found it, the USA map.
The USA map has 6 bonus regions (West, Rockies, S. West, S. East, Great Lakes, New England) representing 48 of the 50 sates. I had the idea that each bonus region could be developed into its own map thus having a total of 6 maps. So the entire map set would be a total of 7 (these 6 region maps and the original USA map)
======================================================================================
BONUSES
Each Region map would have 3 bonus types: State bonus, State Capital bonus and Interstate City bonus.
State Bonus – This bonus, obviously, would be given to a player for holding all of the cities in a particular state. Each state has the capital city and at least 1 more major city connected by a road or interstate. (Roads act as borders for all these maps)

State Capital Bonus – This bonus is awarded for holding different numbers of state capitals.

Interstate City Bonus – This bonus is awarded to a player who owns all cities along a particular interstate. Some cities may be along multiple interstates, thus two players could not receive both bonuses at the same time.
======================================================================================
GRAPHICS STYLE
The graphics style of the 6 maps will be closely related to that of the original USA map.
-The background and legend will have a similar look/style. I want to keep the blue background feel of the Original map and add images that help differentiate each region. Again similar to the way that the original map has images that represent the USA.
-The general color of each Regional map will be related (as closely as possible) to that of the original USA map. For example: The S. West is green in the original so the Region S. West will have a color theme of green as well.
-To help differentiate the bonus groups (since they will all be the same general color) little icons or images will be "wallpapered" in the background of each state.
-These icons can be anything but I have originally tried to use an image that has something to do with the state and is easily distinguishable from the others in the map. These icons can be: Natural Resources, Economic based, State animals/plants, climate features….
======================================================================================
MAP LAYOUT
Each of the 6 maps will have its own post below describing in better detail the specifics but here is a quick summary of each map.
Code: Select all

Region # of States #of Territories (or cities including Capitals)
West 4 24
S. West 6 32
Rockies 9 40
S. East 7 40
Great Lakes 13 57+ 1 neutral
New England 9 35
As you can see these map are small to mid sized. Based on the size of the map (# of states) the territory count was figured out. I wanted to make sure that 8 player games would work well so I tried to make each territory count divisible by 8. Every map except S. East fits that requirement.
After determining the territory count for each map I went over each state and started looking at the biggest or most recognizable cities. I tried to balance the number of cities based on the size of the state and its location in regards to the rest of the map.
Then once these cities were picked I used the major roads from Google maps to link them up. Then I picked at least 2 interstates or more per map based on the size of the map.
Now just as the original USA map is not completely geographically accurate, like why can't Oregon attack Idaho, the road connections on these maps are not either. The basic roads exist but some connections across state borders are eliminated to help with border control.
======================================================================================
GENERAL MAP DEVELOPMENT
The reason I am writing this all up is so that I could best explain my intent and desire for this map pack.
These maps need to be developed in a group and not individually. Here are some of the reasons below that I have that justify making, developing, forging and quenching all of these 6 maps at the same time.
-Since the 6 maps (and the original) are designed to have a similar look/theme/graphic style they need to be done simultaneously. That way if colors or other graphical aspects are changed, they can be seen on all maps.
- The bonus structure and gameplay can also be developed at the same time. Any issue found in one map can be filtered through to the other maps.
- Since these maps are designed to be played as a group (they don't need to be but that is their purpose) they all need to be quenched at the same time. I don't want 1 map to get through fast and another to slow because of naming or colors. I want al maps to go live at the same time.
-While a larger thread management task, having all development for the 6 maps in one thread, will keep all issues together and one issue (font, color, legend style, etc) on one map will not get overlooked for the other 5. Basically all issues for all maps will be visible to all people interested.
So here we go. This post will remain here as a general-purpose statement and explanation of this map pack. The next 6 posts below will focus on a specific map and updates to each particular region.
WM