Treasures of Galápagos




VERSION 29 WITH NETUTRALS
ORIGINAL DRAFT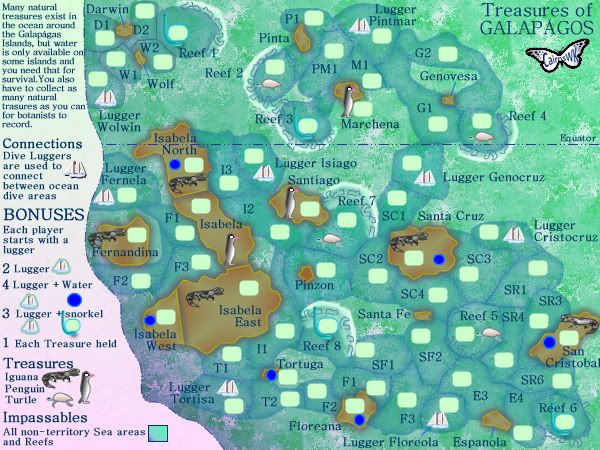 Why?
1. To put the Galápagos Islands and its treasures on CC.
2. To provide a similar small quick map concept that works slightly differently from AoM:Magic.
Background/Concept
The map is based around the Galápagos Island east of Ecuador, some of the dive areas, artistic license reefs and waterholes required for survival.
Bonuses are thus awarded for combinations of these items, plus for each natural treasure collected.
No of Territories.
8 starting diving reefs, all others are neutral 1 or 2s depending on location from lugger.
Approx 63 at present, with view to reduce once gameplay is discussed.