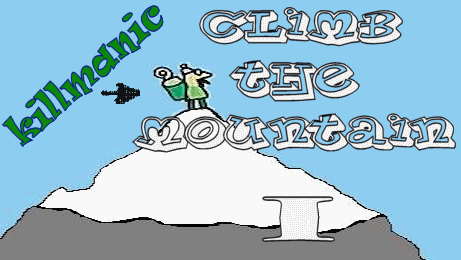 ***1 game spot needed to join***
Following an example of several bracket tournaments (like Point Grabbers series by Optimus Prime and Eat or Be Eaten by Marfski), I've decided to run my own. But with a little twist - all games will be
FOGGY
. I believe that there are many players who enjoy 1v1 FoW games but I haven't seen a tournament that has been completely dedicated to these games. So, I'll be starting a series to see who can be the master and climb the foggy mountain.
Setup & Settings
It's a simple 1v1 single elimination bracket tournament, with 1 game at a time - if you lose, you are out. Exception at finals where winner is decided by best of 3 series.
Brackets are made according to points (highest person paired with 2nd highest and so on).
Maps:
Round 1 -
Space
Round 2 -
Indochina
Semi Finals -
South America
Finals -
Classic
Cards:
Escalating
Fortifications:
Chained
FoW:
Foggy
(Yes)
Other: Standard,
Sequential
, Casual.
Notes
*I'm your Goddess (

) and what I say, goes in this tournament. If I feel that something needs changing then I have the right to do if it's fair to everybody and is in the benefit of the tournament.
*Foe List is ignored. If you wish to play in my tournament then you have to play with anybody who I tell you.
*Signing up to the tournament counts only when posted to this thread.
*I know that my explaining skills aren't top-notch so if there's something confusing about the tournament then please use this thread so others would also see the answer.
*With any problems and questions, turn to me either by PM or posting to this thread.
Notification list
It seems that letting organisers notify you when they are making a new tournament is pretty popular so here's mine. If you wish to get a message when I launch a new tournament then please let me know about it (post about it to this thread or send me a private message).