New Orleans Saints
v San Diego Chargers
Congrats to dowian2 on the dominant Super Bowl win!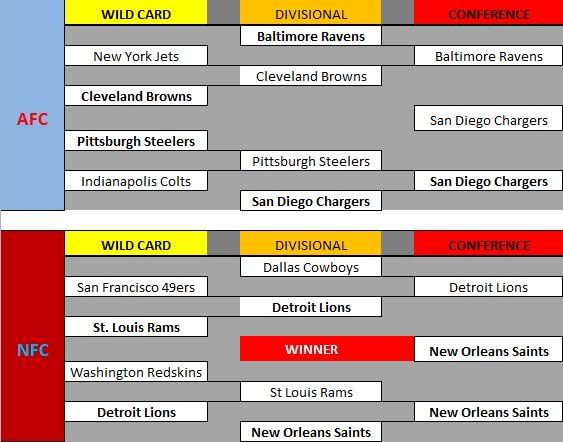 Division winners are invited to an
optional
Pro Bowl game. Played in sunny Miami, FL (USA Southeast), the Pro Bowl will pit the AFC vs the NFC for conference pride. If a spot is declined, a player with the next best record will be invited.
FINAL STANDINGS
Bold denotes division winners
*I forgot to change the Niners, but they won their division.
Division leads are decided by:
Head-to-head matchups
Division or Conference record
Guide to my game "commentary":
3 Rounds = 1 Quarter
Most games are "over" by 12 rounds or less. Games extending into later rounds are OT
Missed turn = delay of game penalty
Troop differential = A "lead" in points