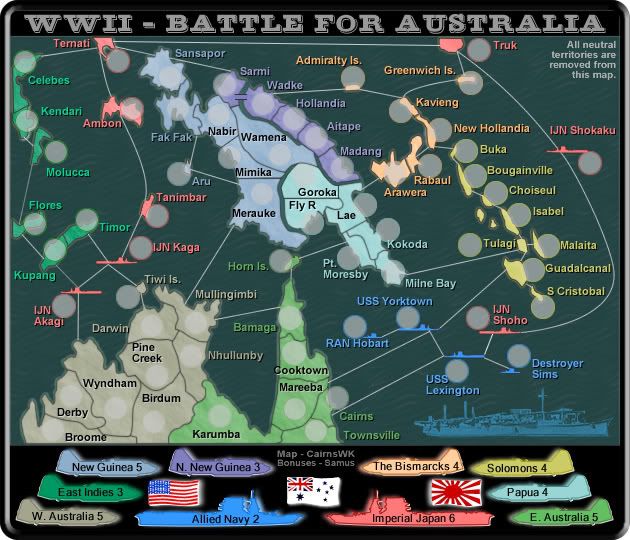 YES
66% [ 109 ]
NO
23% [ 38 ]
UNDECIDED
10% [ 17 ]
Total Votes : 164
Original concept: during WW11 Australia, Papua New Guinea and the Solomons came under large attack from the Japanese in what has become known as the Battle for Australia.
Involved were several attacks on Townsville, but 234 people lost their lives in the largest attack on Darwin.
This map includes the infamous Coral Sea Battle - one of the turning points in this regional conflict for both the Allies and Australia, as well as the famous territories like Kokoda, Milne Bay and Guadalcanal.
See if U can keep the Japanese fleet at bay!
XML Update
The map starts with 48 territories in play, the other 18 territories are neutral..