[edit-dr]
New TO: sonicsteve | New tournament thread: LV's 1v1 Series : Random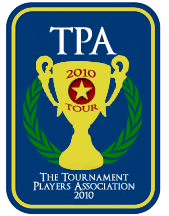 This is a Tournament Players Association (TPA) event, and is governed by its rules, guidelines, and judgments. All are welcome to join and participate in the association. You need do nothing more than join one or more of the TPA events that will be announced each Monday. Check back on the TPA scoreboard in the Tournaments--> General Info forum to see how you're doing.
____________________________________________________________________________________________________________________
This is to be a series of 1v1 tournaments. To be played on certain maps in which I enjoy or find to be good gameplay.
This is the TPA version.....which has been slightly extended to accommodate more participants

Previous Maps
Classic: Winner - TalynStarburst
viewtopic.php?f=91&t=109701
Alexanders Empire: winner - jrh_cardinal
viewtopic.php?f=91&t=110562
Ancient Greece : winner – GreenBaize
viewtopic.php?t=112676#p2510579
Random : Winner - ??????
To start all games will be played on Random maps, escalating, chained, no fog, auto.
Sign up/Rules/Notes
1.
premium players only
as game load is always more than 4.
2. All games to be sent via pm links. If you join the wrong game then you will receive a 1 game penalty.
3. You have 48 hours to join all games I will not always send a reminder after 24 hours. So its on you. If you are late you will lose that game. In round 1 you will have 1 week to join your games. This is to accomodate the higher game load.
4. Past winners will have a place held for them for 24 hours max. (As current tourny is in last 2 games of the final round the winner will have his/her spot reserved as soon as that person is known)
5. Any issues complaints are to come to me. My rule is law.
6. Currently there are 32 spots available for sign up. If there is enough interest I can extend the tournament to 64 participants.