Welcome Comrades to the 42nd edition of the Dispatch

This issue we talk to more players than you can throw 6s on an average dice day.
In the main interview, the irrepressible
eddie2
overcomes a forum ban to give us some good advice on how to spend our time. He talks straight does eddie, you'll enjoy this.
The prolific
HighlanderAttack
is in the news right now for his mega-massive 200th Tourney where he plays host to an astoning 2000+ players. We spoke to him when that was just a plan and he had recorded his own 163rd tourney win.
dowian2
tells us what it's like to play and win tourneys.
Tisha
may be the first mapmaker to deliver one of the new massively mega-pixelled giant-size maps. She claims graphics are her thing - I say she's pretty darn good at strategy too.
chemefreak
and
Shaneback
tell us their ambitions as they join Team CC to round out the clan directors team, and
Incandenza
tells us to get cheering for our clans in the Conquerors Cup final.
All this plus authoritative reviews of this month's Conquer Club highlights - reviews of the must-see 5th anniversary videos, updates on changes in the Foundry, mafia games, clan competitions ...
laughingcavalier
-
Newsletter Executive
If you would like to apply to join the news team, please visit the thread below for more details!

Click here for Recruitment Details...
In this edition of freestyle news, I take a look at and review the videos entered for the 5th anniversary contest, Victor Sullivan continues his new regular feature of The Scum Insider with the latest stories from the mafia games forum and we have an interrogation of one of CC's 'problem users' eddie2 who comes to us fresh from yet another ban.
nagerous
A 5th Anniversary Video Contest - Review
by nagerous
The Scum Insider
by Victor Sullivan
Hello amigos and welcome to a new edition of War Games, where you can find information about CC Tournaments.
In this edition, we have a TPA Update with information about the current scoreboard. Also, we have the second edition of "Meet the Tournament Winners" with interviews with Dowian2 and HighladerAttack.
We are looking for Volunteers to help us in our section, so if you are interested in being part of this excellent group of writers, please send me a PM with general information about yourself.
Thank you, and we'll see you next time.
jricart
-
Tournament Executive
TPA UPDATE
by jrh_cardinal
Meet the Tournament Winners!
by Dukasaur
Our first talk is with
dowian2
, the winner of the
Travelling the World with my Friends?
tournament, organized by
ralphcptc
. This tourney ran from July 12th 2010 to January 2nd 2011, and was a
TPA
event. It featured an interesting format where players started out in Quad teams, which then had to split into two Dubs teams, and later split again into singles for the finale.
Highlander Attack
won the
2010 CC Nuclear Championship
, a tournament originally begun by dr. lucas and rescued by
Kinnison
. This tournament pitted 24 players against each other, using maps of their choice. The common theme was that all games were nuclear, manual deployment, and foggy.
(I originally conducted the interview with Highlander Attack early in January. At that time, his famous 200th tourney, which he mentions here, was still in the future.)
Good morrow, gents! I am happy to announce that dolomite13 is partially incapacitated due to "unforeseen" circumstances

, so I am the Foundry Executive for this exciting issue! Given this is my first header for the Foundry section, I'd like you to put things into perspective. The Foundry is the future of Conquer Club - your commenting and input early on in a map's progress can change CC in about 9 months, when the map is finally in Beta. You can impact the future of Conquer Club by simply taking a minute or two to type up your thoughts on the topics of discussion. Want to comment, but you're not sure what's being discussed? No worries! The comment-thirsty mapmaker will always get you up to speed and make you aware of what's currently up for discussion.
Now that that's out of the way, I'm delighted and a half to present you with Issue 42's Foundry section. MarshalNey, who has been caught up in his Cartographer duties for last few issues, is back with a vengeance with two fantastic articles: "Maps Briefly (on Steroids)", informing you of the foundry activity lately, and "Foundry News", explaining all the shenanigans that are going on in Foundry. dolomite's back with Part 4 of his US history article miniseries, and Tisha's in the spotlight this issue, interviewed by yours falsely. Enjoy the fruits of our laboring fingers!
Foundry News
by MarshalNey
Maps Briefly (on Steroids)
by MarshalNey
History 101: USA Part 4
by dolomite13
Map Spotlight: First Nations of the Americas
by Victor Sullivan
Congratulations to all you clan members who earned yourselves an official gold star this week for good behavior.
I wouldn't say it's all been sunshine and laughter but it seems there are a good number who agree with the clan editor that we can have more fun by if we all try to get along with each other. So well done to each and every one of you who has sent a message of peace in the forums or bitten your tongue in gamechat and put a funny where a flame could be.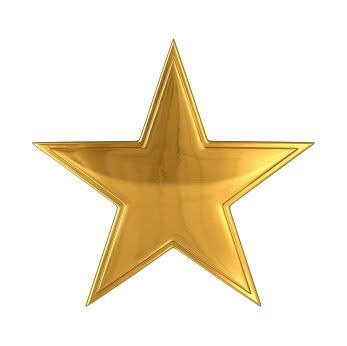 Read on – the Conquerors Cup final is headed toward a climax, the League quarters are in play, clan challenges are underway – and the two newly recruited clan directors share their thoughts on the state of the clans.
Clan League and Conqueror's Cup
by laughingcavalier
State of Play
Interview - new clan directors, Shaneback and chemefreak
Stay Tuned for the next issue of the ConquerClub Dispatch for an interrogation of
TheSaxlad
. Post any questions you may have for them here -->
Interrogation with
TheSaxlad
Submitting Your Own Articles
If you have a story you think the ConquerClub Community would find interesting, you can submit your articles to
nagerous
and you may just see your article published in the Newsletter!
Subscription
Did you enjoy this Issue? Have you subscribed to the Newsletter yet?
If you want each and every issue of the ConquerClub Dispatch delivered right into your Inbox, then
Subscribe Here!
ConquerClub Dispatch Team