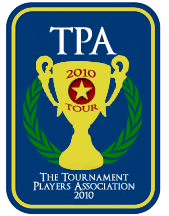 This is a Tournament Players Association (TPA) event, and is governed by its rules, guidelines, and judgments. All are welcome to join and participate in the association. You need do nothing more than join one or more of the TPA events that will be announced each Monday. Check back on the TPA scoreboard in the Tournaments--> General Info forum to see how you're doing.
Tourney Info:
This is a singles tournament consisting of 7 player games played on 7 different maps. For the first round players will be divided into 7 groups and play 1 game on each of the 7 maps.
The scoring for this round will be:
1st 7 pts
2nd 5 pts
3rd 4 pts
4th 3 pts
5th 2 pts
6th 1 pt
7th 0 pts
If you sweep the board and kill all 6 of the other players in the same turn, you will receive 2 additional bonus pts
The top scorer in each group will move to the championship round
To win the Championship Round you must win 1 game on each of the 7 maps. The rounds will continue until until someone wins on all 7 maps. In the event 2 people complete the objective in the same round, the winner will be determined by the person with the most over all wins in the championship round.
Requirements:
Premium Status due to the amount of ongoing games
Maps
Classic
Africa
Middle East
Triple Alliance
Cairns Coral Coast
First Nations South America
Texan Wars
Settings:
Auto, Sequential, Escalating, Chained, Sunny *
*Once one person reaches 6 wins in their group, they will have 2 chances to win on the 7th map. If they fail to win in those 2 chances I will give them the option to change to foggy on that map only. This rule is to ensure they have a legitimate chance to win the 7th game.
Rules and Notes:
If a player drops from the championship round I will replace them with the next highest score from their group in the previous round
I reserve the right to remove anyone from the tournament for unsportsmanlike conduct.
Players:
shaneback
tokle
DJENRE
xman5151
morleyjoe
sonicsteve
mcshanester29
Night Strike
koontz1973
MudPuppy
jotheconqueror
benga
Enormastitz
Sniper08
kabuki.mono
barterer2002
danryan
Bones2484
uk massive
Araldite
rishark1969
Hath
Kinnison
ubcman64
slickstick
evilkingjay
Darin44
phantomzero
Krissan
Karl_R_Kroenen
kennys777
streaker
ckyrias
rmjw10
theheadholes
brambles
Leatherhead
azak848
spartacus65
Unai
Risk_Averse
shoop76
spidey
Hook2
Deng Xiao Ping
Lyndir
Draco74
jrh_cardinal
GhoStedar
Reserves
Faro
IR1SH ACE
JustCallMeStupid
Ickyketseddie
Chewie1
mickunited333
KingRat
kuma32478