Voldemort has been back, the Ministery for Magic taken over after useless attempts to stop the dark lord. His army has grown, ready to strike. Only one man, accidently choosen by the dark lord himself after hearing a mysterious prophecy, now has the power to take down the greatest black mage in history. After sucessfully hunting all the horcruxes, only one challenge is left ahead: Fighting the dark lord and his army of deaheaters head on. Hogwarts prepares it's defense, while Tom Riddle prepares his own army. Which side will be left standing after this magically epic battle? We will surely know soon...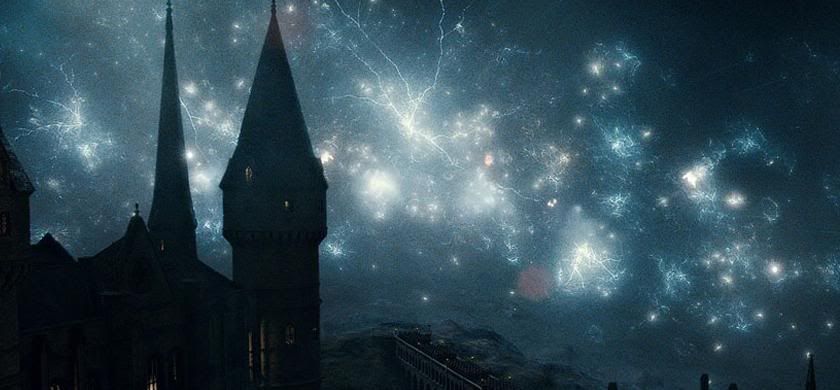 Rules are mostly what other games are ( which mean, borrowed by most moderators (thanks guys

) ),

except I made very few noticeable changes ( which are bolded

), which you should take note of:
1. This game is moderated by me (Freezie), I am the law. Whatever I say goes. If I make a mistake I'll do my best to fix it. All rolles will be given out randomly.
2. You ARE allowed to quote the

GREEN

part of your role pm if you so choose to. You cannot quote anything else in your pm, nor your win condition, how many words are in it or any other genius way to get around it. You can still claim normally if you choose to, aswell. Which way you choose to do it, be very careful when you claim in this game..
4. All 'votes' and 'unvotes' must be in
bold
. If they are not, they will not be tallied. (I.E. Vote: Eagleblade) If you vote two or more times consecutively without an unvote in between them, then the first vote will be the one that gets tallied. If possible, place all votes are unvotes on a seperate line.
5. Lynching requires a majority of the town vote, and once the majority has been reached any and all unvotes will not be counted.
6. Once your death scene has been posted, you are dead. You can no longer post anything revealing or of substance. Feel free to wish your fellow wizards good luck( Or wish them a painful death, whichever side you're on ) and you can play the lingering spirit role once in a while. However, keep it relativly low.
7. You may vote 'no lynch' to end the day without a death.
8. The game will not be discussed outside this thread, unless your role specifically says you may do so.
9. Do not edit/delete previous posts. Whatever you say goes into historical record. This -will- result in a modkill ( maybe ).
10. Be attentive and active in the game. If I see you are not posting at all, I will prod all those who are inactive. If there is no timely response, you will be replaced. This also mean you must contribute after responding to the prod. If you do not, you will be immediatly replaced.
11. Deadlines WILL be set when I feel like they should. Pay attention to them. If a deadline is reached due to

inactivity

, the player with the most vote will be considred lynched.If a deadline is reached due to an

impass

, I will consider it a no lynch and the game will go into night phase without a death.
Nights will last no longer than 72 hours.
12. Vote counts will come on a daily basis, around 22h00 Eastern Standard Time.
13. If you have any questions ( or if I sent you the wrong role ) feel free to pm me and I will answer whenever I am on.
14. Have fun, and may the force be wi....Oh, wait. Wrong theme.
Players: Bold = confirmed.
Alive:
1) Nebuchadnezer
3) Tails
4) Strike Wolf
8 ) Victor SullivanReplaced by Everywhere116
9) Spiesr
15) DJfireside
17) Alt
18) Iron Butterfly
Dead:12) Spartacus ( Nymphadora Tonks )
11) Jonty ( Harry Potter )
5) Safariguys5 ( Molly Weasley )
14) Leehar Replaced by Spartacus#2 ( Severus Snape )
16) Dazza ( Stanley Shuntpike )
7) TheHippo8 ( Fillius Flitwick )
6) Drake_259 Replaced by Pancakemix ( bellatrix Lestrange )
10) Bleed Green ( Lord voldemort )
2) Chapcrap ( Minerva McGonagall
13) Mc05025 ( James Potter )
Replacements:
-MoB Deadly
-trinicardinal