DR
EVILS
FRICKEN
LAZER BEAM
ON
THE
MOON
TOURNAMENT
Greetings fellow evil do'ers, Dr Evil here .. Mwoahhhhhhh! Since my nemesis Austin Powers last thwarted my evil attempts to take over the world Ive been cryogenically frozen and orbiting the earth (or something). I need to find 32 of Conquer Clubs evillest geniuses to work as my alter ego and follow a contingency plan that will see us putting a fricken lazer beam on the moon, thus melting the earths polar ice caps and turning earth into a watery wasteland (where I will then sell floatation devices or something and make a trillion dollars .. mwoahhhhhh! We'll work out the fricken details later ok? I just really wanna put a fricken lazer beam on the moon (and on sharks, but thats for another time). Only the most evillest protégée shall be deemed worthy, and will ultimately have to fight it out with Austin Powers & his cronies. Of course you'll have mini-me to help you out a little (get it? A little? mwoahhhhhh!).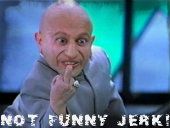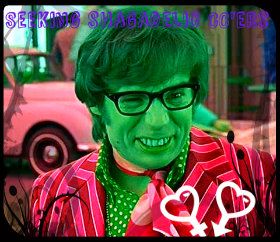 Wait a minute baby?
Youre not seriously
planning to take over
the world again are you
Dr Evil?
We can't have that,
you'll steal my mojo
you evil beast,
yeah.
Im going to need some
groovy cats
to battle it out in the name of peace,
love and disco!
Sign on up at the international school of mystery
if you think youve got what it takes
to save the world gentlemen and ladies,
you'll ultimately need to battle Dr Evil
if you successfully make it through to the finale,
so strap on your platforms sexy beasts
and join me for the ultimate psychedelic showdown
to save the world!
Tournament details:
Settings will be always AUTO, SEQUENTIAL, FLAT RATE, FOG, CHAINED, NON TRENCH.
This is a 64 Player 1 v 1 tournament, to which everyone is welcome. At the time of sign up you'll have to decide whether you want to fight on the side of Dr Evil or Austin Powers, as each has a very separate track prior to their ultimate showdown. We will start with 32 players representing Dr Evil & 32 players representing Austin Powers. Match ups will be decided by Random.org. The winners of each track will then eventually play off against one another in an ultimate showdown finale to determine whether Dr Evils world domination plans succeed, or can Austin Powers save the planet from meltdown. The finale will be a 2 v 2 (as the runners up from each track play as the main mans sidekicks 'Mini me' & 'Felicity Shagwell' respectively, adding a bit of a different element in the final stage of the tournament

Austin Powers track: 32 starting players at sign up. (all games on this track are 1 v 1 single elimination. You lose, you're out).


MAPS:
Round 1) London.
Austin is kicking back and relaxing at his London pad when he gets the call from Bazil to head to California.
Round 2) California.
Austin heads to sunny southern California to prepare for his battle with Dr Evil, and of course for the groovy chics.
Round 3) Woodboro.
Crank up the music baby, Austin needs to get his mojo on. Hes a sexy biatch after all!!
Round 4) 8 Thoughts.
Mostly Austin only has one thought, like most men, but this time he needs to brainstorm his plans to save the world.
Round 5) Route 66.
By this stage man there's just you and Felicity Shagwell in the Shaguar, but who is who? Who's driving this car baby? The winner of this round is crowned our main man: Austin Powers!! (and the loser of this game has played well enough and proven, though a bit of a girl, that they're still very shaggable baby.. so they play in the finale as 'Felicity Shagwell' So crank up the radio & roll those fluffy dice, cause shag now or shag later you've made it to the showdown if you're in the shaguar for this most epic road trip!
(**The final round now includes the 2 players who played in Route 66, vs the 2 players who win the Dr Evil track of the tournament).
Dr Evil track: 32 starting players at sign up.
(this track has 1 safety layer, as in if you lose any of your 1v1 games you'll drop down to 'Dr Evils dungeon' (Draknor map) where each round you'll play 1 v 1 in the dungeon, the ultimate winner of this track becoming the evil creation of Dr Evil, his beloved "Mini me" the rest of you who die in the dungeon will of course be pulled apart and used for spare parts (and food for Dr Evil & Mini me), but the best brain in the dungeon will live on as a most evil little sidekick of the evil genius. Now enough about dungeons, most of you will be fighting it out there sooner or later, I don't want to scare you (think 'saw' but only a 1 in 30 chance of making it out alive.. creepy).
Dr Evil success track: (so long as you keep winning each 1 v 1 you'll stay above board & avoid the dungeon and ultimately be placing fricken lazer beams all over that fricken moon!

Round 1) Solar System.
Dr Evil is cryogenically frozen and orbitting the earth. This stage he needs to successfully unfreeze and thaw off.
Round 2) Supermax.
Dr Evil once unfrozen needs to break all of his most evil cronies out of maximum security prison to help with his plans.
Round 3) Madness.
This is Dr Evils secret lair where all of the evil gang will be planning their world domination strategies. Mwoahhhh!!!
Round 4) Arms Race.
Ut Oh! You know what he's building don't you? (oh wait youre on his side.. im preaching to the wrong ppl here lol).
Round 5) Lunar War.
This is where the final 2 potential Dr Evils will vie to see who has the balls to successfully plant their lazer beam on the moon. The winner of this round becomes Dr Evil & will be joined by the winner of the Draknor dungeon challenge (Mini me), to battle it out against Austin & Felicity in the ultimate showdown. The loser of Luna Race will be left on the moon after Dr Evil sabotages his return rocket.
The ultimate finale showdown baby, yeahhhh!! : The finale is a 2 v 2 doubles game (the only one in the tournament). Austin Powers & Felicity Shagwell (The two players who get to play the Route 66 round 5 game) VS Dr Evil (winner of Luna Race) & Mini me (winner of Draknor). This finale game is played on: Extreme Global warming map

(as Dr Evils fricken lazer beam on the moon has made conditions on earth kinda swampy .. Al Gore is tut tutting with such disappointment).
Will Dr Evils plans prevail and will he take over the world or can Austin save the day once again? You decide.... yeah baby!!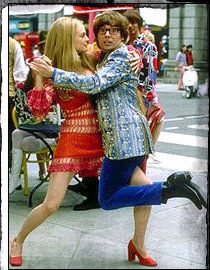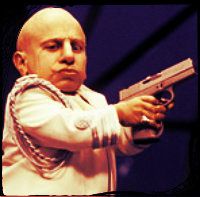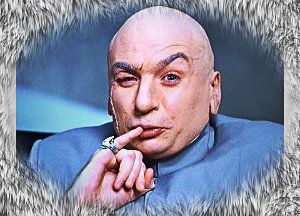 Still not sure baby?
Im going to throw in 12 months Premium Membership
for whoever wins out of Austin or Dr Evil.
The main mans sidekick (Felicity or Mini Me) will win 6 months Premium Membership..
and what the hell,
the players who make it to the final 'extreme global warming' round will each get 3 months Premium each also

**(plse note that only 'Austin' or 'Dr Evil' can actually win the tournament. The sidekicks 'Felicity' & 'Mini Me' play as their doubles partners in the finale & will receive either 6mths or 3mths premium depending on which team wins - The winning teams 'sidekick' receives a 'General Achievement Medal'). Confusing? Of course it is, join up anyway, it'll be like an acid trip I promise

Pony.
SPACES CURRENTLY LEFT FOR 15 MORE EVIL DOCTORS & 10 MORE MEN OF MYSTERY as of 7/23/12