Phase 7]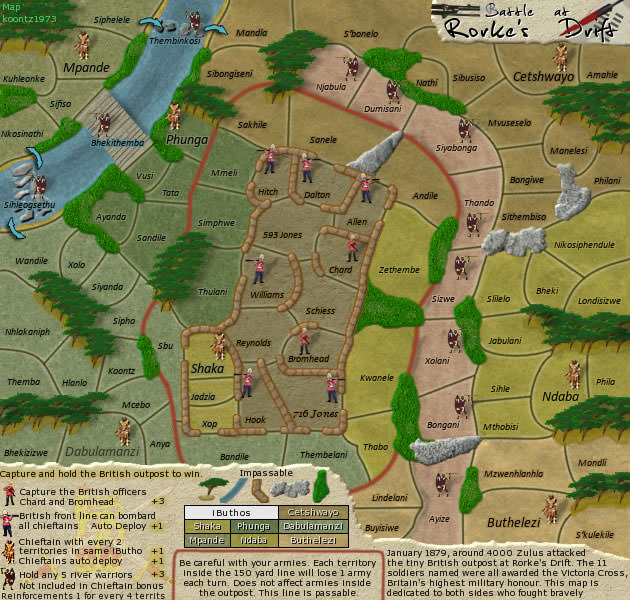 Dukasaur wrote:

Phase 7

14 players in 2 groups will play 7-player games on the Rorke's Drift map. The

first

player eliminated in each game is out of the tournament. The remainder will go on to the next round.
Games have been created and invitations sent out. Good luck, everyone!