Welcome to the second edition of King of the Mountains Cup!
This will be a 1vs1 cup, with 16 players and four elimination rounds. The Preliminary round and Quarter finals will be single games, but semi finals will be played at the best of 3 and the final will be played at the best of five. If freemiums are involved, they can play one game at the time. Other players can choose if they prefer to play one at the time or all at once. If players disagree, the games will be made one at the time.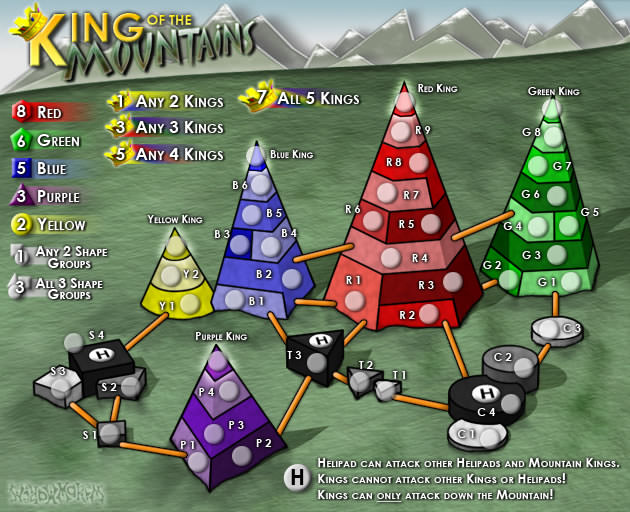 Settings
auto
seq
escalating
chained
no fog
no trench
20 round limit
24 hour rounds
The players will be randomly placed in their games in the preliminary round using the website
http://www.random.com
.
Reserve policy
- I'll send and invitation. If not accepted, I'll send another one. If that one is not accepted as well, the player at stake will be replaced by a reserve if the preliminary round is being played.
- If the invitations are not accepted in any other round, the player at stake will be eliminated.
Have fun!
EDIT: osman76 won the cup!