Official Monthly Challenge for May 2018
Brought to you by the Community Team
.
CLICK HERE TO JOIN WAITING GAMES - GOLD
CLICK HERE TO JOIN WAITING GAMES - SILVER
CLICK HERE TO JOIN WAITING GAMES - BRONZE
CNN wrote:The Golden Gate Bridge, which spans the San Francisco Bay and connects the city to its northern suburbs, is one of the world's most famous structures. Its construction 78 years ago over a deep, treacherous channel was a marvel of modern engineering. In [the banner image], pedestrians walk across the bridge on May 27, 1937 -- one day before it opened to vehicular traffic.

Bridge workers build a catwalk that connects the towers at both sides of the strait so they can attach the suspension cables to hold up the bridge. Workers on the bridge were buffeted by high winds and faced constant fears of plummeting to their deaths.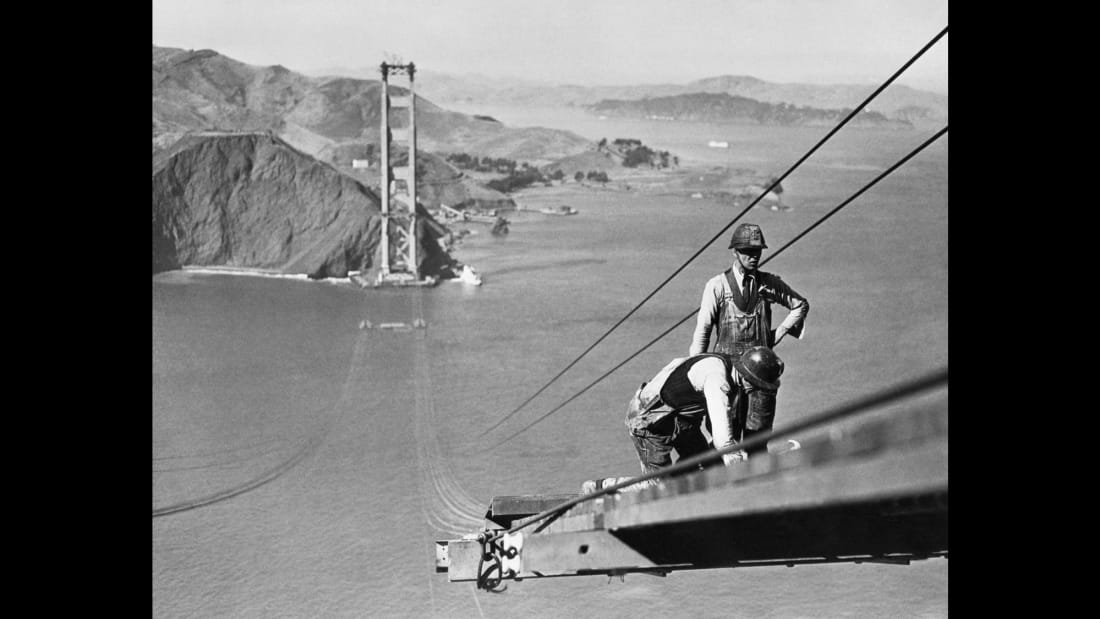 CNN wrote:

The first vehicles, led by a police escort, cross the bridge and head south into San Francisco on May 28, 1937. The structure was once the longest suspension bridge in the world, although it was surpassed in 1964 with the completion of the Verrazano-Narrows Bridge in New York.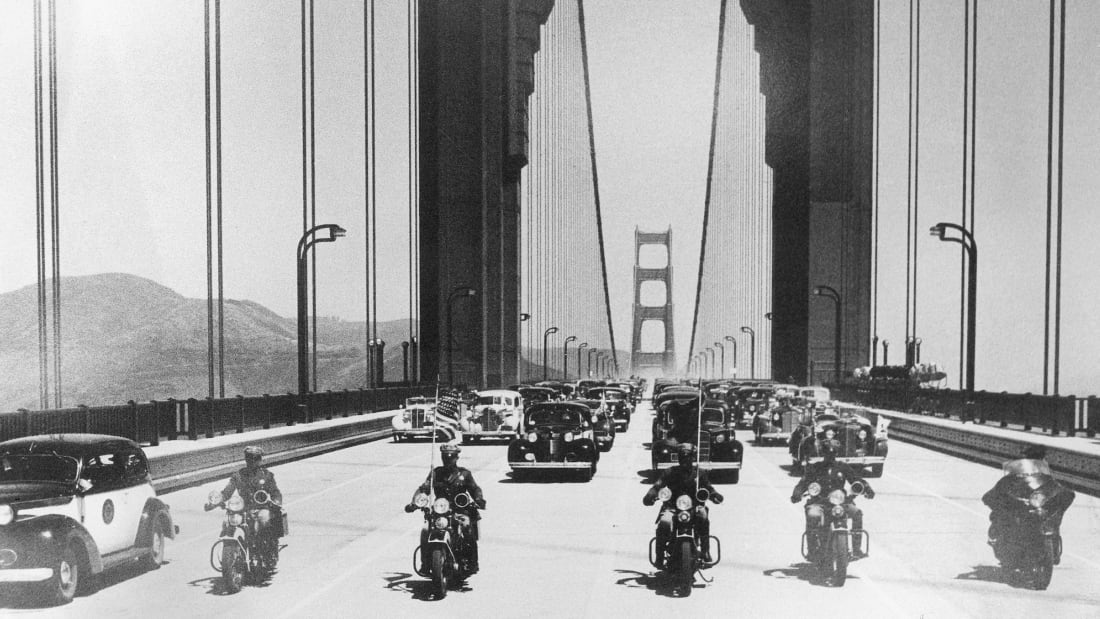 Source: CNN
NO SIGN-UPS REQUIRED
SETTINGS
Map:
San Francisco
Players Per Game:
2 OR MORE
Game Type:
Standard
Initial Troops:
ANY
Play Order:
FREESTYLE
Spoils:
ANY
Reinforcements:
ANY
FOG:
OPTIONAL
TRENCH:
OPTIONAL
Round Limit:
20 or 30
Round Length:
Casual [24 Hours]
Joinablility:
PUBLIC
MEDAL CRITERIA
Tokens are for
WINS
only.
36 POINTS
are required for a medal and at least
TWO DIFFERENT TOKENS
.
Each

GOLD

Token is worth 5 points
-
4+ Players
Each

SILVER

Token is worth 3 points
-
3 Players
Each

BRONZE

Token is worth 1 points
-
2 Players
MAY SCOREBOARD
Notes