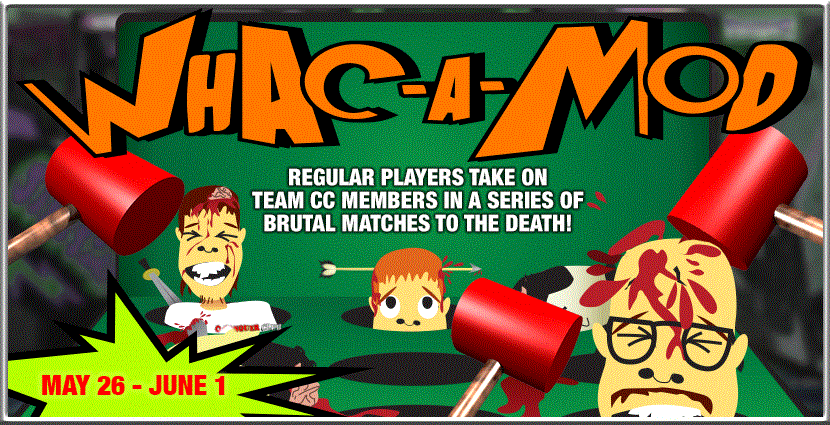 WHAC-A-MOD X

(July 2019)


Banner Competition
Whac-A-Mod X needs a spiffy new banner, and its
BIG
this time...
The old number 10, X, TEN
______________________________________
The winning submission:
Must be your own original work
Must include (prominently) the words

"Whac-a-Mod X"
A Goat, Evil Minion, Smurf, Mod Avatar or take on a Mod Name wouldn't hurt either.
The design should be no larger than 830x425 to fit nicely into the forum.
Submit your entry via PM to Razorvich
Do not submit your entry here, somebody might steal your idea.
You can submit many times but can only be considered for 1 prize (Your top voted entry)
Submissions close CC Time: 2019-06-20 23:59:59
PRIZES:
1st:
....

+

+

1000 Credits




2nd:

._

+

+

500 Credits




3rd:

__

+

+

300 Credits
Good Luck