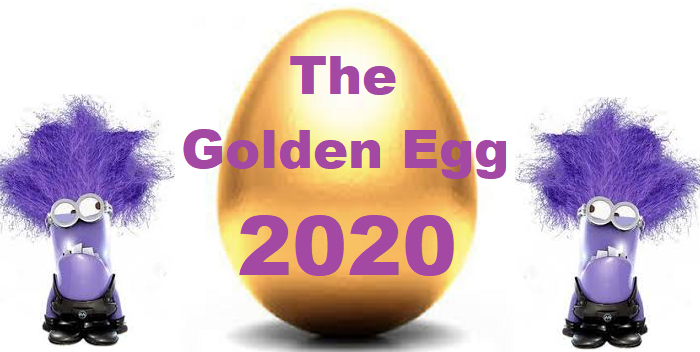 ___
FIND THE GOLDEN EGG HIDDEN IN THE FORUMS TO WIN
YOUR CLUES TO FIND THE EGG:
To get started focus on that flying dog with a long neck.. however the EGG is not there
Translation- rotation- reflection- and " " glide reflection.. is the creator of this first thread
Sixty two- fifty two- and five- to be exact to find a wall closed but at least 56 pages of post history
Go back to 2018 " " -- yes there are many posts -- but one code stands out.
That thread " " has an edited message - Dont look here but quote it if you like
Work out the --play in words-- to that image and get to a " " wall
His -wall- has another -clue- that you really need.
Stacks of " " work but the glory in the end is finding the -EGG- in a different forum
You can search for the .EGG. to be the first with just a topic number listed or a KEY word.
____________________________________________________

1st to find the EGG + 1000 Credits


2nd to find the EGG + 800 Credits


3rd to find the EGG + 500 Credits
BONUS PRIZES

For ANYONE who can answer ALL of these questions in a Private Message to

: Razorvich
1. Who is "Translation, rotation, reflection, and glide reflection" referring to?
2. What is his thread I am referring to? (link required)
3. Whos Wall? (Link required)
4. What is the magic number above?
5. Where is the Egg? (Link required)
____________________________________________________
This challenge is very hard for NEW MEMBERS of the site, I am sorry for that
There will be additional clues given in Global Chat over the next few days.
I am open to receiving Private Messages to all those that are stumped
However do not expect direct answers to your questions.

You have until CC Time: 2020-04-13 23:59:59 to find the GOLDEN EGG.

Good Luck.