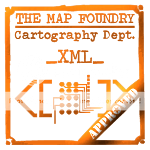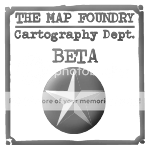 In line with my current Fractured America map I present you with "Fractured China".
In 2045, The Chinese economy collapsed as a result of the North American economy collapsing just 15 years earlier. What resulted was massive civil unrest and civil war. Other countries took advantage of the unrest and invaded China, so that what was left was a shell of the world's 3rd strongest economy!
Map stands at 69 territories with 17 of them being coded as starting neutrals to prevent anyone getting a VERY LUCKY drop. At 52 territories you have ample opportunity to wrestle power (or take more land) from your sworn enemies!
All capitals and free cities start as 2 neutral except Mukden which will start as 3 neutral to prevent the player from Korea grabbing it too fast.
You can recruit 2 men from each Free City you hold to help you achieve your goal. But watch out, as there are ways where you can get trapped and end up on the losing end of the battle!
So I now present to you Fractured China!!
Large Map:
Small Map: