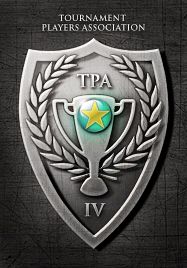 We have a winner!
The final scores are as follows:

tripitaka 81
dustin800 80
shoop76 80
greenbaize 77
jackofalltrades 77
mishalex 77
pearljamrox2 77
Very well done everyone!
This is a Tournament Players Association Year 4 [TPA4] event, and is governed by its rules, guidelines, and judgments which are detailed here:
https://www.conquerclub.com/forum/viewt ... 3#p4278332
All are welcome to join and participate in the association. You do not need to do anything more than join one or more of the TPA4 events that will be announced on Mondays. Check back on the scoreboard to see how you're doing:

THIS IS A TPA 4 MAJOR TOURNAMENT
At the time of preparing this tournament
there are 223 non-Beta maps.
Therefore, excluding Classic there are 222 maps.
222 is a Double Nelson, so......
half of that is a Nelson, so……
why not play a Nelson of maps?
37 x 3 = 111, so you will play 37 rounds with 3 different players and maps per round.