LARGE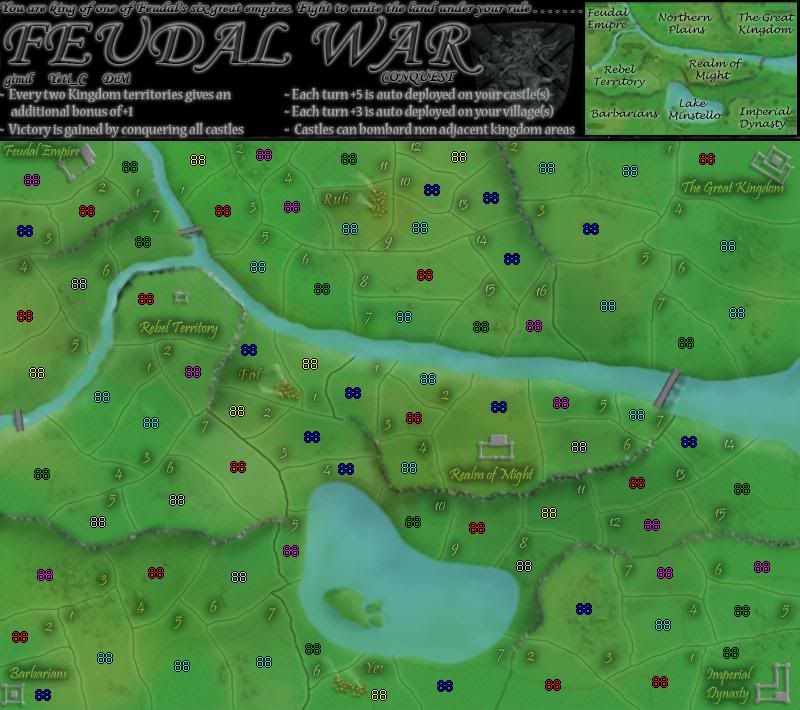 SMALL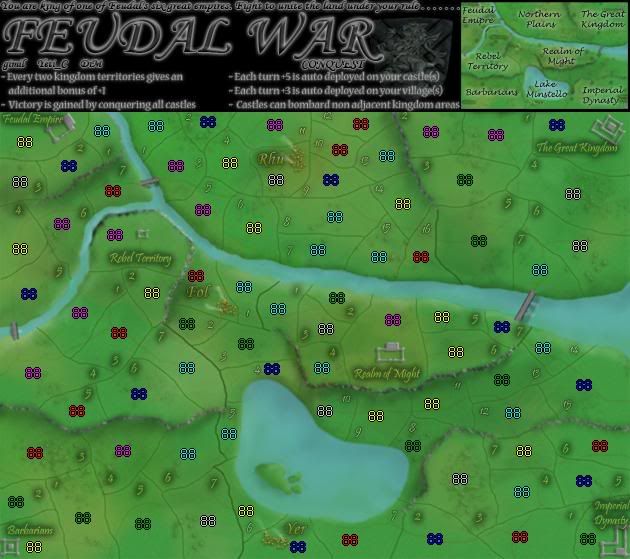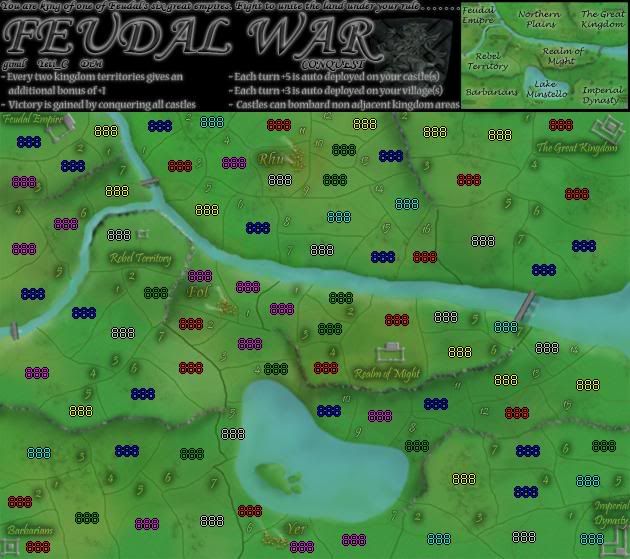 XML
http://h1.ripway.com/gimil/feudalwar.xml
Each terr has a number. For teh purpose of identifing the terrs there will be a scaled down map put into the legends which will have names of sections of land that relate to teh numbers.
so heres how it goes. Everyone starts with
4,5,6 players = one castle
3 player = two castles
2 player = three castles
and the objective of the game is to conquer all the castles on the map. (not elimanate each player)
with the new XML the castles will have a number of troops automatically deployed onto the castle.
Theres is villages with if u take over will produce more men for your amry which will be automatically deploy on the village. and there will be a gold mine and merc camp which you must hols both of for an extra bonus
oh and theres no continent bonuses